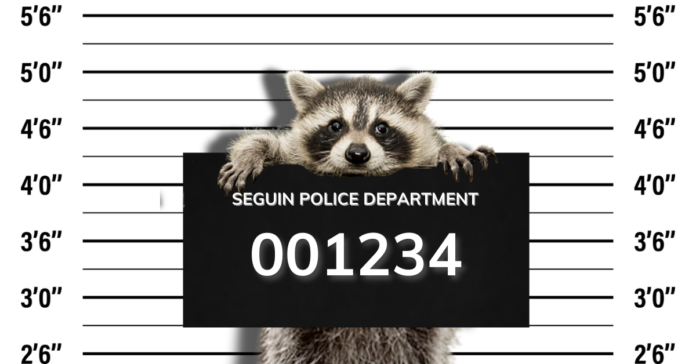 It seems like Texas has two enemies when it comes to power outages: Abbott Winter Storms and… raccoons? Two recent separate energy outages were caused by no other than some wild raccoons near San Antonio. One of the outages left the entire city of Seguin without energy for nearly an hour, according to the San Antonio Express News.
The Seguin Police Department joked about the incident on their Facebook page with a post that read: "The City of Seguin experienced a city-wide power outage. After further investigation, the suspect was described as a black & white male, approximately 2-09, 35 lbs. This is an ongoing investigation, and city departments are working to assure our furry bandits do not strike again." Unfortunately, despite the police department's good humor, both raccoons died.
The incident, according to The San Antonio Express-News, left around 30,000 people without energy and it followed just two days after a different raccoon had crept into an electric substation and caused havoc.