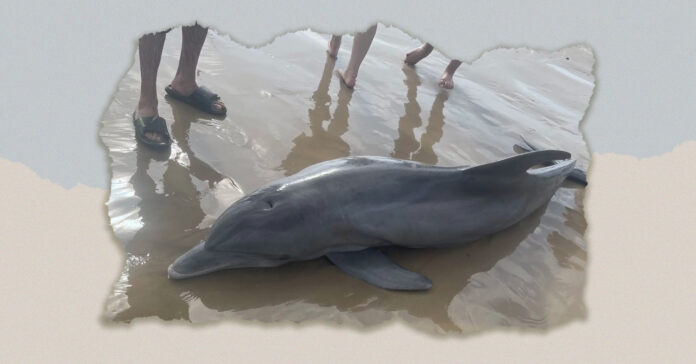 A dolphin died on a Texas beach after being abused by beachgoers and repeatedly washing back onshore.
The Texas Marine Mammal Stranding Network made a Facebook post about the stranded animal on Quintana Beach in Texas earlier this month. One group of people managed to push the dolphin out to sea. However, another group of individuals attempted to ride it.
The Quintana Beach County Park labeled the event a "tragedy."
"Park staff was called to assist in keeping the public away from the dolphin until rescuers could arrive from Galveston," it posted on Facebook. "Unfortunately it was a retrieval, not a rescue."
The executive director of TTMMSN said reports of people attempting to ride beached dolphins are uncommon. However, people frequently try to feed or swim with the animals, even chase them around on boats or jetskis.
Such behavior is illegal and can lead to civil penalties starting at $11,000 and up to one year in prison.
The Quintana Beach County Park took the dolphin's body in hopes of determining what happened to the animal.