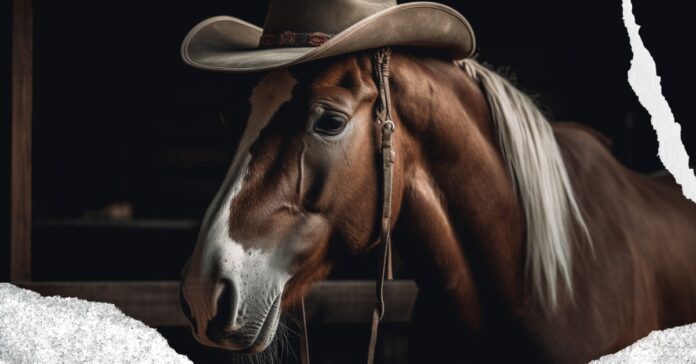 If you think you have seen everything in Texas, wait to see this under-age Horse that goes to bars with a fake ID.
Duncan bought his horse, Sheriff, two years ago, according to an interview by NBCDFW. He was a big fan of Yellowstone and decided he wanted a horse. Sheriff was a carriage horse at Fort Worth Stockyards, so he was already used to crowds.
After Duncan bought Sheriff, they became best friends and now the horse goes to every place his owner goes, even bars and Walmart.
In Texas, it is legal to bring a horse to a bar.
"Mostly bars and sports bars and patios and some restaurants. He's been in four or five-star hotels," Duncan told NBCDFW. "I've never walked in without permission. Most of the time we go to areas like, Greenville Avenue or Stockyards, Deep Ellum."
Duncan says that Sheriff has never been spooked or stressed in bars or crowded places, and he always carries a big bag of treats for him.
Sherif even has an Instagram page where you can see all of his adventures. He has photos with spooky makeup, with cheerleaders, of his fake ID, having fun at bars and even playing beer pong.