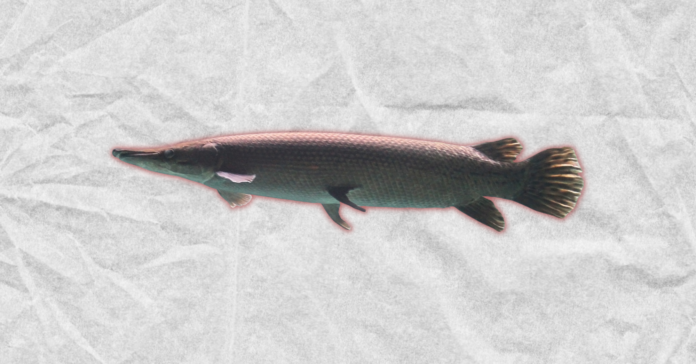 It's the heaviest gar that experienced fisherman and Texas bowfishing guide Scott Meshell has ever held in his arms.
Gar guide Scott Mershell of South Texas Bowfishing has years of experience taking clients to catch alligator gars, but he has never catched a heavier one than the 271-pound monster he helped alongside three men on July 17.
The fish stretched 7-feet, 11-inches, with a girth of 48 inches, and at just 19 pounds shy of the Texas bowfishing record, it is definitely next to some of the biggest gars ever taken in the state.
"We got really lucky with this fish," Meshell mentioned in an interview for Field & Stream. "The water is so low right now due to drought that there has been almost no big-fish activity. You'd think low water would concentrate fish more, but in those conditions, the water gets extremely hot, which usually pushes the fish into deeper holes where they seek cooler water, and as a result, you see less activity on the surface."
The fishermen have their best shot when the gar comes up to the surface to take a breath. An alligator gar's swim bladder is connected to its pharynx by a pneumatic duct, which enables the fish to supplement oxygen intake by gulping air at the surface. Their body helps them survive in water with very low oxygen levels.
"There are days when they just float up to the surface and open their mouths to get air, and they may sit there for a couple of seconds before floating back down," Meshell says. "Then there are days when they come up 100 miles an hour, gulp air, and they're gone before you can even think about pulling your bow back. With this fish, we were very lucky, because it floated up fairly slow. The fish's back was still out of the water when my clients shot."