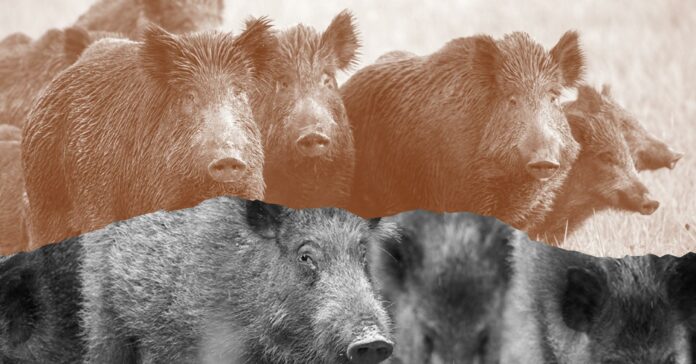 According to the Texas Parks and Wildlife Department, feral hogs are an exotic, invasive species that is "wreaking havoc" on Texas' native ecosystems. The feral hog population causes huge (and expensive) damage to the Texas economy and currently, there are no regulations on hunting these animals. A viral Reddit video perfectly portrays this situation.
In the video, uploaded on September 20, we can see two men in the backseat of a helicopter shooting a herd of feral hogs that are running in an open field. From the conversation of these men, we know that they killed 23 of the feral hogs.
But why is the hog population so out of control? The answers are very complex but, according to the Texas Wildlife and Parks Department, it can be summarized in the lack of predators, a generalist attitude toward habitat and diet, and a high reproductive rate. The video evidence the fact that the hog population is out of control in the state but it also raises questions about what is the best way to deal with the crisis. Is shooting these animals the best way to deal with it?