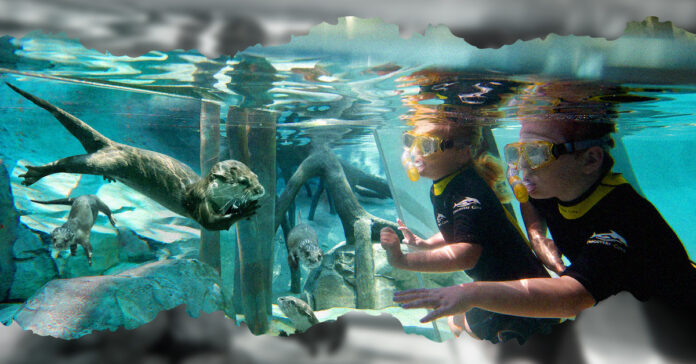 You can swim with otters on Blue Hills Ranch, Texas, outside of Waco.
For $300 you can spend the day in their facilities and can spend up to an hour with their two otters, Sweet Pea and Otto.
Blue Hills Ranch is a 150 acres animal sanctuary in McGregor, Texas with activities and facilities such as an RV resort, cabin rentals, animal encounters (giraffes, zebras, mini cows, pigs, kangaroos, you name it!), and wedding and event venues.
The otters are the most popular attraction of the place. They turned two years old in March and are Asian small-claw otters, the smallest of all the otter species: they weigh just 10 pounds. You must be at least 12 years of age to swim with Sweet Pea and Otto, and 18 years old to go to most animal activities (minors must be accompanied by an adult).
The sanctuary's owner, Matt Lieberman, started the project to be able to give animals a forever home in a space that's designed for their needs. On their Say Hello page, you can learn more about the people who run Blue Hills Ranch and the names of all the animals that reside there.