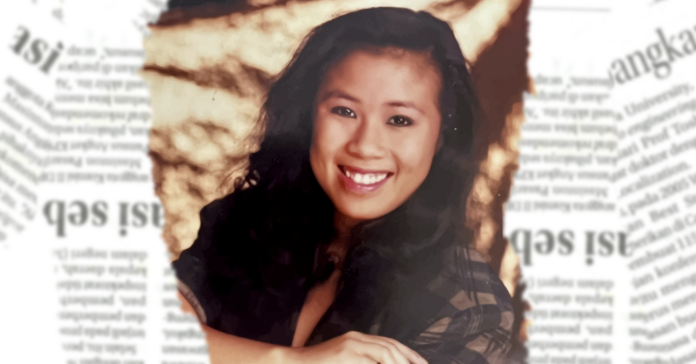 I had just turned 18 years old and was about to graduate magna cum laude from high school with a full-ride academic scholarship, when I became pregnant. I remember feeling scared and ashamed because of the stigma surrounding an unplanned, young pregnancy, as well as the cultural fallout of being Vietnamese. Yet even at the tender age of eighteen, my decision to seek an abortion was one in which my resolve was strong and without reservation:
I was not emotionally ready to become a parent, and I certainly was not financially prepared.
For me, it was wrong to carelessly bring a child into the world; I was barely an adult myself.
It was 1991, and the process and procedures to receive an abortion in Houston were safe, easy, and legal.
When Texas' trigger law took effect on August 25, it meant the end of accessing all abortions. Unless your life is in danger, women cannot seek an abortion in our state, even if you are raped or a victim of incest. Instead, here are your choices:
Find the money to travel out of state to get an abortion.
Self-manage your own abortion, outside the healthcare system.
Stay pregnant against your will.
Texas women have all but been stripped of abortion options.
Despite a recent UT Austin poll that found 78% of those surveyed believe abortion should be legal in some form, and an online survey conducted by the Hobby School of Public Affairs in which 77% supported policies more permissive than an abortion ban, state leaders have ignored the majority voice of the people. Even before the U.S. Supreme Court overturned Roe v. Wade in June, GOP-led state lawmakers have been chipping away at abortion access since 2000, according to a timeline published in the Texas Tribune. When Governor Greg Abbott signed Senate Bill 8 into law a year ago last September, Texas touted the most restrictive abortion law in the U.S. Most all abortions in Texas came to a screeching halt, since the new law not only banned abortions at six weeks into pregnancy, but it also authorized private individuals to sue any health care provider performing abortions.
Republican state lawmakers and religious conservatives played the long game, spending two decades to erode abortion rights. And while they may get the lion's share of the abortion blame game, those in the pro-choice camp are also responsible.
That includes me.
Like so many women who shroud their abortions in secrecy, my younger self accepted the false narrative that stigmatized abortion and categorized abortion as acceptable or unacceptable.
"They didn't use birth control."
"They waited too long."
Comments like these allowed the perpetuation of anti-abortion harassment to thrive, eventually resulting in restrictive legislation.
Texans, we got here because of these mischaracterizations. Women who decide they wish to no longer be pregnant should be reason enough.
To dispel the myths and stigmas abortion oppositionists have so carefully crafted over decades, silence is no longer an option. We must tell our stories and continue to speak our truth.
Abortion is a surgically safe medical procedure.
The conversation must be centered around abortion access, not around who should or should not have an abortion.
Lives are perilously on the line.
The CDC estimates 1 in 100 women between the ages of 15 to 44 received an abortion in 2019, though that number is expected to rapidly decline in the wake of Roe V. Wade.
As fewer women will not be able to seek abortions, Andrea Miller, president of the National Institute for Reproductive Health, told NBC News, "There's no question in my mind that we should anticipate that the already abysmal and unconscionable maternal mortality and morbidity rates will be increased."
Because abortion bans have the greatest impact on poor women, undocumented women, and women of color, all of whom have existing barriers to accessing healthcare. Health experts are already predicting that more women of color will die from pregnancy related complications in our post Roe v. Wade world.
I have never regretted my decision to seek an abortion, one that changed the trajectory of my adult life. I have two amazing daughters, have had incredible careers in both journalism and non-profit, and I currently work as a trauma therapist. Maybe this would not have been possible, had it not been for the ability to choose what was best for my life at the time.
The privilege of accessing a safe and affordable abortion and personally deciding I did not want to stay pregnant, had a profound impact on me.
I wisely chose my wellbeing.
But what I did not choose, until now, was to *talk about it.
*Want to share your abortion story? Planned parenthood launched its viral hashtag #WhatevertheReason with a simple link for women to share their story and their support.

Click here to learn more.