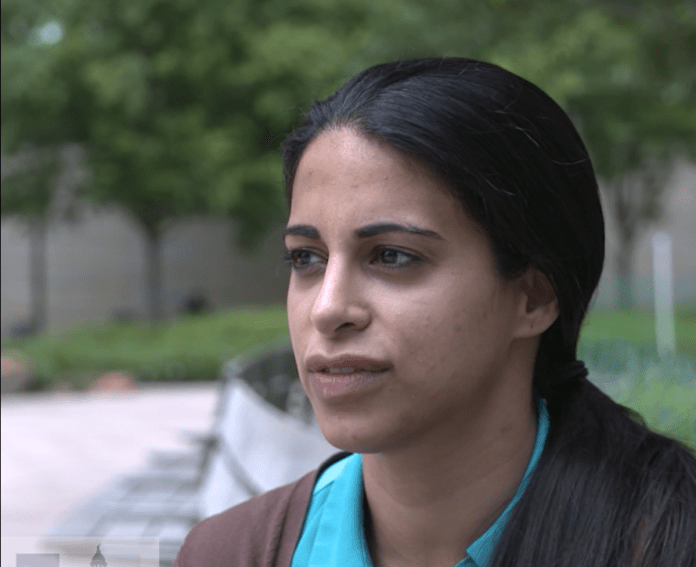 Women in Texas earn less than their male counterparts and there's little reason to believe it will change anytime soon.

It doesn't matter if the profession is mostly filled with women: men almost always out earn women, reports the Institute for Women's Policy Research. Elementary and middle school teachers had a median weekly earning of $981 in 2016, only 87 percent of the $1,126 men in the same profession made. Women financial managers earned $1,157 weekly compared to the $1,670 their male counterparts made.

Even in nursing, where women make up 88.8 percent of the workforce, women earned on average 90.6 percent of what male nurses made.

"They've been attacking women's rights since they've had the chance to," Tim O. told Reform Austin. "But as far as what we need the Legislature to do is to tackling this slanted floor that women deal with everyday in the office. There's still men getting paid way more for the same job."
While median weekly earnings for women in Texas is higher than the national average (81.9 percent of what a man earns), it hasn't always been so high. As the Bureau of Labor Statistics points out, the women-to-men's earning gap was at its lowest in 2010 when women earned 85.6 percent of what men earned weekly, from 1997 to 2010. The divide between women's and men's earnings was at its widest in 2011, when women earned 78.3 percent of what men earned a week in Texas.

The same report from the Institute for Women's Policy Research shows women working full-time earned about $749 a week, which amounts to 81.9 percent of men's average $915.
Texans want lawmakers to address the wage gap between men and women in the state. Will the legislature listen?
Posted by Reform Austin on Friday, July 6, 2018
The wage gap in Texas isn't limited to pay disparity between women and men. According to the American Community Survey, Texas ranks high for income inequality between the rich and poor. By looking at the Gini coefficient (a statistical measurement used to gauge economic inequality), Zippia found Texas ranked eighth for states with the highest level of income inequality from 2012 to 2016.

New York, Louisiana, California and Florida are some states that rank higher for income inequality than Texas.

"An issue that I care about currently is equality for people of all races and genders," Munti A. told Reform Austin, noting that pay is starkly different depending on ethnicity and gender.
Why the gender pay gap exists isn't explicitly clear.

One theory is that women's earnings decline once they have children, as Vox reports. Another explanation is gender discrimination, an argument the U.S. Women's National Soccer Team made against their male counterparts.

To combat wage discrepancy, the National Women's Law Center recommends raising women's pay, which would make it "easier for women to enter high-paying careers, and ensuring that women don't take a financial hit for being parents."

Increasing women's pay and giving them more access to jobs isn't only moral issue – it would most likely improve the lives of men, too. The Institute for Women's Policy Research found America would have an additional $512.6 billion in income if women received equal pay.

That same study also found equal pay would cut the poverty rate for working women from 8 to 3.8 percent. The number of children with working mothers living in poverty would drop from 28.9 percent to 14.5 percent.

Some bills have been introduced in the Texas Legislature in 2016 and 2017 to equalize pay but they seem to have lost momentum, according to Progress Texas. House Bill 228 and Senate Bill 223 would have made it easier for women to fight against wage discrimination in court. House Bill 290 and Senate Bill 1160 would have prohibited asking about wage history during job interviews, with the aim of preventing new hires being slotted to lower salaries.

Whether the Texas Legislature will tackle this issue again in the future remains to be seen. If wage discrimination is important to you, contact your Texas representative or Texas senator and let them know something needs to be done about it. Let Reform Austin know what you think about this issue on our Facebook page.