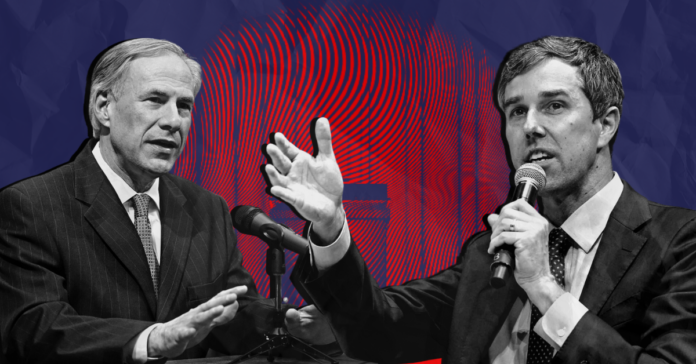 When comparing the 2022 statewide races to 2018's, we see a clear uptick in fundraising from most statewide races. What has changed and what has stayed the same?

Governor's Race

Back in 2018, Gov. Greg Abbott easily secured a second term as the 48th governor of Texas. He defeated Democratic nominee Lupe Valdez, the first Latina and openly gay candidate to run for seat – with an insurmountable margin of 56% to 43%.

Since he announced his candidacy in 2017, his reelection was never in doubt, and every poll pointed to him rather than Lupe as the future of Texas. Even his campaign finance showed an easy defeat.

At the end of the 8-day-before filing period Abbott had raised just $9.27 million, compared to this year's $33.66 million. That is more than 3 times as much money, what changed from 2018 to 2022?

Comparison of Gov. Greg Abbott's Raised and Spent money in 2018 & 2022 midterms, according to Texas Ethics Commission reports.
Let's take a look at Abbott's current Democratic challenger Beto O'Rourke, who in 2018 was running against Sen. Ted Cruz in the Senate race.

Back then, polling showed Abbott as a trailblazer, however, for the first time in many years, it also showed a purple streak in the Lone Star State. As The Texas Tribune called it, "a new kind of animal in Texas politics" was born: an O'Rourke-Abbott voter.

Right now, O'Rourke is giving Abbott a run for his money in the governor's race, but back then, it was Cruz who faced the El Paso congressman.

O'Rourke raised more than $80 million, a staggering sum for a statewide race and the most of any Senate candidate in history – Cruz only raised $35.4 million, less than half of his opponent. The money itself was not enough for O'Rourke, who only lost by 2.9 percentage points – polling always showed a single-digit difference between both contenders.

Comparison of Beto O'Rourke's Raised and Spent money in 2018 & 2022 midterms, according to Texas Ethics Commission reports.

The 2018 Senate race set O'Rourke up for his current endeavor: running for Texas Governor.
This year, O'Rourke has been breaking fundraising records left and right, raising over $76.4 million. Gov. Abbott has also stepped up his game and has been right behind O'Rourke the whole time, making this Governor's race the most expensive in Texas history, together they have raised a combined $128 million, spent over $150 million, and have a combined total of almost $33 million in their campaign coffers.
Apart from finance, polling has also shown a tight race, with just a single-digit difference between the contenders – the average being a 9-point lead for Abbott, according to Polling site 538.

Could 2022 be a Deja-vú for O'Rourke, who showed in 2018 that money isn't everything, or could Texas be on its way to a Blue election?