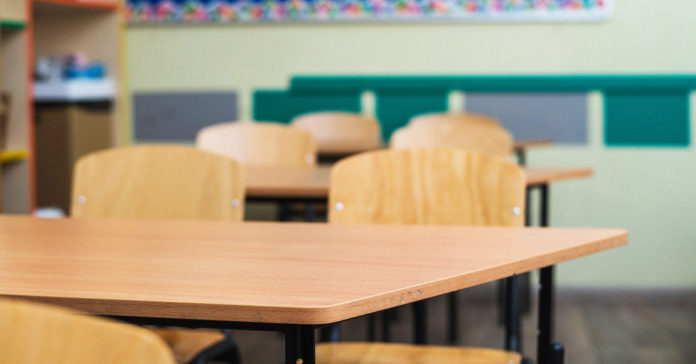 Health authorities for Tarrant County, Arlington and Burleson announced Tuesday that area public and nonreligious private schools will start the school year online and can only begin on-campus instruction and activities on or after Sept. 28.
The new order states that each school district must provide local health authorities with plans for resuming on-campus instruction and extra-curricular activities no later than two weeks before reopening school. Other safety rules are as follows.
All school systems shall reopen schools through remote learning only as per each school system's own plan and may provide curbside meals from school campuses.
Administrators, teachers and staff may conduct remote learning while on campus.
All events and activities, including clubs, sports, band, choir, fairs, exhibitions, academic and/or athletic competitions and similar student activities may take place remotely or outdoors in accordance with current social distance and masking guidelines.
Students whose individual education plans cannot be implemented with remote learning or who have limited household connectivity to the internet may be provided in-person instruction.
Special education instruction may occur when necessary and in accordance with Texas Education Agency guidelines when feasible
The school year begins on Aug. 17 in Tarrant County.
"The safety of our children is our greatest concern along with the health of their parents, teachers and friends," said Tarrant County Public Health Director Vinny Taneja in a news release. "With community spread actively in place, our children going to school would undo everything that our stay-at-home and mask-wearing efforts have tried to accomplish."
The order is effective immediately and was signed by all three local health authorities, Dr. Catherine Colquitt for Tarrant County Public Health, Dr. Cynthia Simmons for the city of Arlington and Dr. Steve Martin for Burleson.
Three other county public health authorities have issued similar orders.
Travis County has banned in-person learning until after Sept. 7.
Bexar County schools can not return to in-person learning until after Sept. 7.
Harris County does not have a county-wide order. County Judge Lina Hidalgo sent a request Monday for schools to remain closed for in-person learning for 8 weeks, until October.