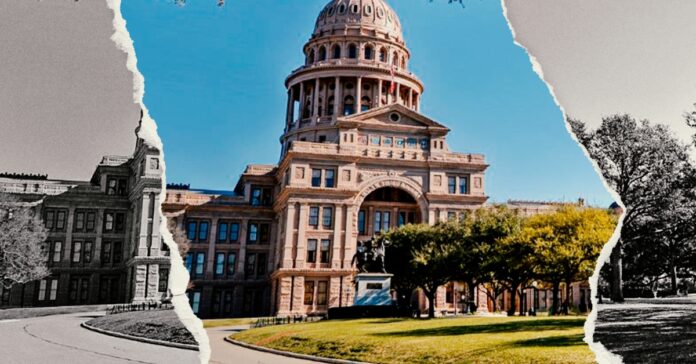 On Tuesday, the Texas House is set to take a final vote on a bill that would establish tenure in state law and make it easier for public university officials to revoke tenure from faculty.

Senate Bill 18 was one of Lt. Gov. Dan Patrick key legislative priorities, aimed at countering the "woke left."

The current definition of tenure guarantees professors can only be terminated for justifiable cause or extreme circumstances. The House's version of the bill seeks to define tenure as the entitlement of a faculty member to continue in their academic position unless dismissed for good cause. The bill expands the grounds for dismissal, including professional incompetence, moral turpitude, neglect of duties, violation of laws or policies, criminal conviction, and unprofessional conduct.

On Monday, the bill received preliminary House approval with an 85-59 vote. 
Rep. John Kuempel, R-Seguin, believes the legislation "will provide accountability while maintaining an environment that is conducive to recruiting and retaining the best faculty and researchers in the state and nation."

Democrats previously attempted to block the bill, with Representative Ron Reynolds arguing that the bill's analysis is misleading.

"We have fought vigorously against this bill from the moment it was announced and we are proud to delay the passage of this harmful piece of legislation against tenured faculty," Reynolds said in a statement. "Our colleges and universities deserve better."

According to The Dallas Morning News, the bill's delay posed a threat, but lawmakers swiftly voted it out of the House Committee on Higher Education. After the final House vote, the bill will return to the Senate for further deliberation or a conference committee to reconcile differences.

On Tuesday, by a vote of 83-61, the House approved SB 18. The bill will now head back to the Senate, which had originally proposed an outright ban on tenure, for final approval.

Lawmakers have until May 26 to reach an agreement.