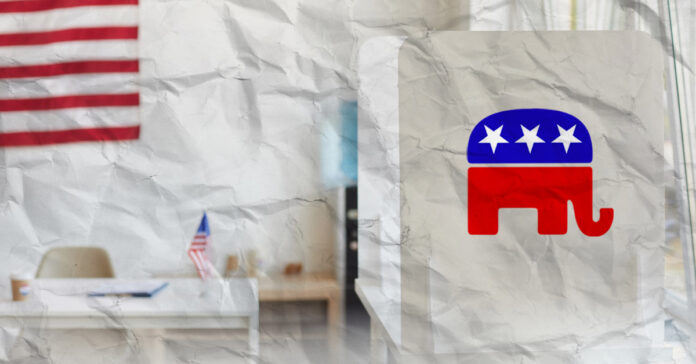 According to a new poll from the Secure Elections Project, most Texans have confidence in the state's election machinery. This is in stark contrast to Republican leadership in Austin, who continue to claim the state is rife with incompetence and fraud.
"[Republicans in Texas] know what the outcomes are in their communities," says Advisory Board Co-Chair of the Secure Elections Project Trey Grayson. "They trust their own experiences."
The survey found that 83 percent of all GOP voters were satisfied with the voting process and outcomes in Texas. Even more (86 percent) said they had confidence in their local election officials. A whopping 77 percent support automatic voter registration in the state.
These numbers are in stark contrast to other election opinions. Nationally, a third of Americans believe that the 2020 presidential election was stolen from Donald Trump. Since 2020, the Texas legislature has passed a slew of bills aimed at curtailing voting rights and access, all in the name of fraud or incompetence. In the latter's case, the legislature passed laws enabling Austin to fire election officials in Harris County, the largest center of Democratic voters in the state. Their reasoning is that Harris County bungled the 2022 midterms, another claim that has not held up under scrutiny.
Grayson is a former Republican Kentucky Secretary of State. He explains the dissonance between the poll and the persistent belief in unsecured elections as a variant on the old "I hate Congress, but I like my congressman" adage. Voters in Texas generally have an easy time with the process and feel good about it, but they're certain that there must be fraud somewhere else.
"One of the things that's missing from the overall debate is the difference between what people think of their own election experience and what they've heard may be going on in other parts of the state or country," he says. "People trust their communities. Harris County is huge, but the majority of Texans don't live there, so they can speculate it's different."
He added that it didn't hurt that Republicans have continued to win in Texas. Some of the election confidence could simply be that GOP voters are happy with the results. All major Republican leadership figures sailed to easy re-elections in 2022, including the now-impeached and indicted Attorney General Ken Paxton.
Still, there's hope that the poll shows that Texas Republican voters aren't buying all of the rhetoric that's coming from party leadership, at least when it comes to voting. Grayson hopes that this is a sign of the strength in the belief of democracy at a time when the nation is undergoing severe assaults on the concepts.
"My hope as a Republican who doesn't like some of what's been passed in Texas is that they look at this and say, 'we don't need to do this.," he says. "Maybe election reform is not as high a priority as we thought. If you look at the broader electorate they're pretty happy with elections, and maybe we should move onto something else."