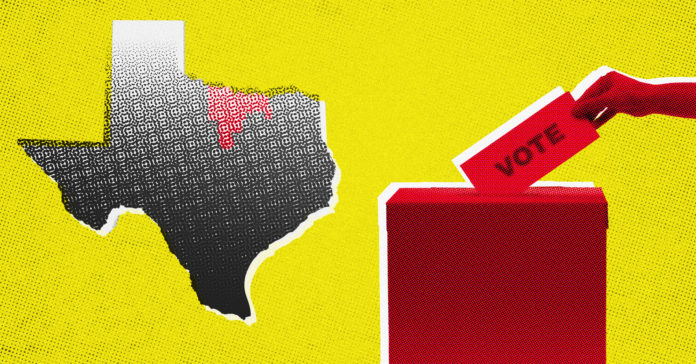 Monday marks the start of early voting in the special election to choose a new state senator for District 30 in north Texas. Early voting continues through Sept. 24 with the election scheduled for Sept. 29.
There are six candidates, five Republicans and one Democrat, vying to replace Pat Fallon, who has been selected as the GOP nominee for the 4th Congressional District in Texas. Party officials chose Fallon as their candidate after U.S. Rep. John Ratcliffe (R-Heath) was confirmed as U.S. National Security Advisor for the Trump Administration in May.
The Republican candidates are Andy Hopper, Chris Watts, Shelley Luther, Drew Springer and Craig Carter. Jacob Minter is the lone Democrat.