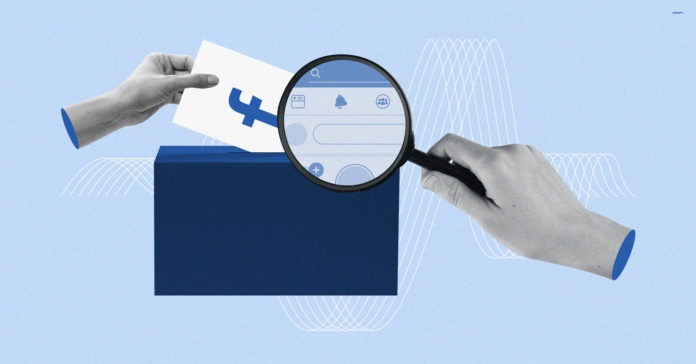 With the November elections coming closer, Facebook launched a voting information center Thursday. The company's goal is for its voter information campaign to help register 4 million voters this year using Facebook, Instagram and Messenger.
You may notice at the top of your Facebook and Instagram feeds the nonpartisan election information rolling out nationwide.
The voting information center will provide "accurate and easy-to-find information about voting wherever they live, helping empower them to hold their elected officials accountable," according to a release.
"The goal is simple. We want to connect people with accurate information about voting this fall," Facebook spokesperson Naomi Gleit, vice president of product management said on a press call Thursday. "Voting is voice."
Gleit mentioned that this year the pandemic had an impact on voting.
"We saw this in the primaries and will see it in the general election as well," she said. "Bottom line, we want to help every eligible voter to vote this year."
Voting by mail will be even more important this year, Gleit said.
"It will be an important option, depending on the rules in your state," she said.
The voting center will also help people find their polling place for in-person voting. Because of the pandemic, states are having trouble recruiting polling workers, and poll worker information will also be available through the center.
The feature is described as a one-stop-shop for registering to vote, and it includes information about how to see if you are registered, how to request mail-in ballots, Texas deadlines, and links for more information. Sources include TurboVote and the Texas Secretary of State's website.
Also, Facebook is launching a voting alerts feature, which is designed to help state and local election authorities reach their constituents with updates about voting. These alerts will involve a "facts about voting" section to learn more from the Bipartisan Policy Center to fight misinformation about how to vote in the general election this November. Alerts include eight things to know about the election such as voting by mail and how COVID-19 is impacting the election process.
The voting hub features also include:
Posts from verified local election authorities with announcements about changes to the voting process. People can choose to receive notifications for these alerts.
Guidance on registration and who's eligible to vote.
Information on how to request an absentee ballot (vote by mail), guidance for military and overseas voters, and dates and polling places for early voting.
Information and links to help people plan their vote on Election Day, including when to vote, where to vote, and whether there are ID requirements.
Facebook Head of Security Policy Nathaniel Gleicher explained that getting accurate information to voters is one of the best vaccines against corruption.
He expects to continue to see misinformation, efforts to suppress voter turnout, attempts to corrupt and manipulate public debate, hacks and leaks on the company's platforms.
"We will continue to find and remove these campaigns," he said.
Facebook has worked with state election officials who might see these threats first, a foreign influence task force, and the FBI. Additional efforts are being made to counter misinformation by using detection and automated systems.
On Election Day and as the results come in, Facebook will take action against posts that violate their standards, such as false claims about who is winning or results.
Will Facebook reach its goal of registering 4 million voters?
"We have a very aggressive goal. It's a goal, not a forecast. It's very ambitious," Gleit said. "We are doing everything we can to hit that goal."
Here's more news on Texans registering to Vote:
Record Number of Texans Register to Vote, Cast Early Ballots
Student Political Groups Work to Get Young People Registered to Vote