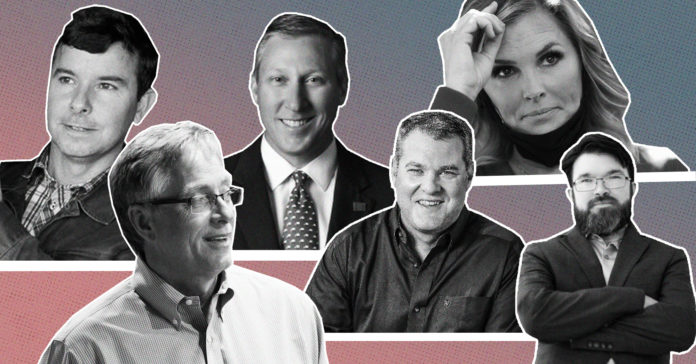 Voters in Senate District 30 in north Texas are going to the polls today. Voters in the special election will choose a replacement for State Sen. Pat Fallon, (R-Prosper), who is running for Congress to replace John Ratcliffe (R-Heath). Ratcliff's seat became vacant when he was appointed to serve as President Donald Trump's Director of National Intelligence earlier this year.
There are five Republicans on the ballot today. They are:
Outgoing Denton Mayor Chris Watts
State Rep. Drew Springer (R-Muenster)
Hairdresser Shelley Luther, who gained notoriety when she defied Gov. Greg Abbott's COVID-19 closure order
Nocona businessman Craig Carter
Decatur software engineer Andy Hopper.
The lone Democrat is Jacob Minter, recording secretary for the chapter of the International Brotherhood of Electrical Engineers that serves Dallas-Fort Worth.
More than 40,000 people cast ballots during the 11 days of early voting.
Voters are encouraged to wear masks. Sanitation and social distancing practices are being followed. Curbside voting is available for those who want to avoid going inside polling locations.
Senate District 30 serves all of Archer, Clay, Cooke, Erath, Grayson, Jack, Montague, Palo Pinto, Parker, Wichita, Wise and Young counties, and portions of Collin and Denton counties.