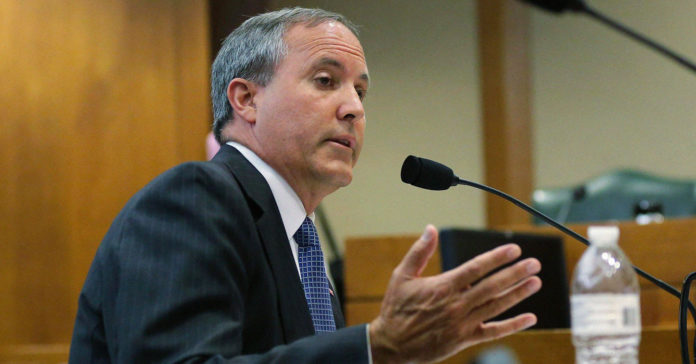 In a brief filed with the Texas Supreme Court, Texas Attorney General Ken Paxton argues that the GOP group suing Gov. Greg Abbott to prevent him from extending early voting for the November election has no standing and has failed to prove any harm.
Conservative activist Steve Hotze and a long list of high-profile Texas Republicans claim Abbott is violating Texas election law and overstepping his authority without first consulting with the Texas Legislature.
Paxton counters that delegation of powers is both necessary and proper in certain circumstances.
"The Legislature properly exercised its delegation power when it enacted the Disaster Act because it contains adequate standards to guide its exercise," Paxton's brief reads. "It sets parameters for what constitutes a disaster, provides a standard for how the governor is to declare one, places limits on his emergency powers, and specifies when the disaster ends."
Abbott moved the start of early voting to Oct. 13, about a week earlier than usual, in hopes of reducing crowds and giving voters more time to cast ballots early during the pandemic. He is also allowing mail-in ballots to be hand delivered every day of the early voting period. Historically, mail ballots may be dropped off in person only on Election Day.