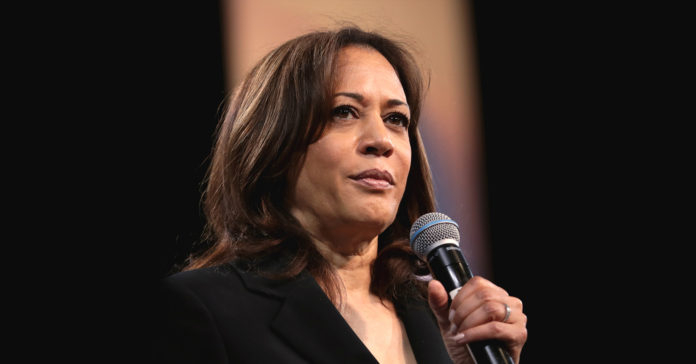 Democratic vice presidential nominee Kamala Harris told MSNBC's Rachel Maddow Wednesday that a visit to Texas was in her campaign travel plans for the next few days. She was due here this weekend, but those plans changed quickly when Harris's communications director, Liz Allen, and an airline staffer tested positive for COVID-19.
The Biden campaign announced Thursday that Harris is temporarily halting all of her campaign travel plans through Sunday. She will continue to attend virtual events. 
Former Vice President Joe Biden and Senator Harris (D-Calif.) both tested negative for COVID-19 on Thursday. Unlike President Donald Trump, the Biden campaign has been transparent about testing and results.
According to the campaign, both individuals who tested positive were on a flight with Harris on Oct. 8, but they were not in close contact with her during the flight. 
Harris was wearing an N95 mask, as were both individuals.
The last time Biden flew with the aviation staffer was on Tuesday. They were 50 feet away from each other, and Biden and his team wore N95 masks, according to the campaign.
Biden's schedule will not be interrupted.
Harris "will return to in-person campaigning on Monday," said Biden Campaign Manager Jen O'Malley Dillon in a statement.
Harris's husband, Doug Emhoff, also tested negative on Thursday.