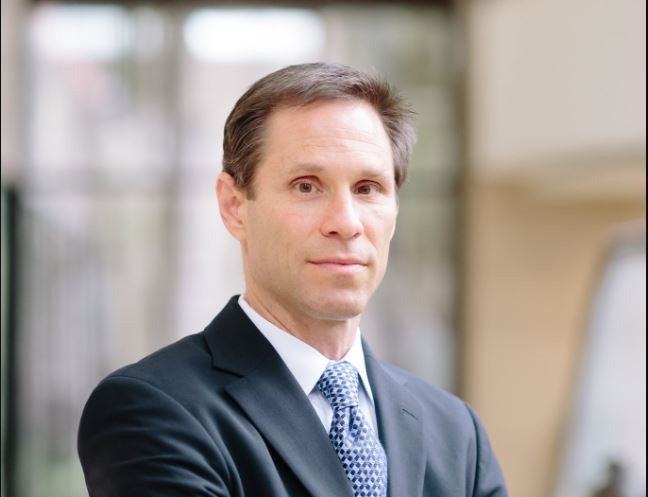 2018 was a year of change in Texas, with five new members joining the Texas State Senate and a 6th to join after the Senate District 6 special election next month. One new member is Nathan Johnson who won the election to District 16 in Dallas County on November 6th.
Johnson, a Democrat, defeated one-term incumbent Republican State Senator Don Huffines by 24,123 votes, receiving 158,923 votes compared to Huffines, who received 134,800 votes. Texas Senate District 16 comprises much of northern Dallas County, including the communities of Carrollton, Farmers Branch, Addison, University Park, and Garland, where Johnson was able to capture 54.1 percent of the total combined votes.
Johnson beat Joe Bogen in the Democratic primary earlier this year by receiving nearly 70 percent of the district's vote, while Senator Huffines ran unopposed in the Republican primary. Huffines was first elected to the Texas State Senate in 2014, when he defeated five-term incumbent Joe Carona in the Republican primary and ran unopposed in the general election.
Dallas County, which is increasingly trending Democratic since first flipping from Republican control in 2006, had 45 percent of voters cast a straight Republican ballot in the 2014 midterm elections. That Republican vote share dropped to below 35 percent of in 2018, with the county voting overwhelmingly Democratic. U.S. Senate candidate Beto O'Rourke captured 66 percent of the vote in Dallas County, providing coattails to down ballot Democrats there, and likely pivotal to Johnson's win on Tuesday night. Asked by reporters on NBC5's Lone Star Politics about Beto's effect on DFW Democrats' victories, Johnson responded, "no doubt, it helped everybody." Johnson continued, "all those [Dallas Democrat] campaigns took that Beto energy and directed it to the voters and got everybody out."
After the 2010 U.S. Census, Texas Republicans aggressively redrew Texas House and Senate districts to maximize GOP seats in the Legislature. A recent Texas Tribune report showed how over the last decade, the Republicans' 2011 "gerrymander" backfired on them in Dallas County. While the GOP started with eight out of 14 State House districts in Dallas County, they were reduced to just two after last Tuesday's election. Additionally, the Republicans went from holding three of the four State Senate districts in Dallas County down to two.
Throughout the campaign, Johnson had $1,231,617 in receipts and had direct spending of over $1,171,743, while his opponent raised $2,382,896 and spent $3,347,220. Nathan Johnson was endorsed by many groups including Texas Parent PAC, Texas Firefighters Association, and the Dallas Morning News; notably, Johnson received the endorsement of Republican former State Senator, Bob Deuell, who represented Senate District 2. Huffines was backed by Governor Greg Abbott, Texas Medical Association, National Federation of Independent Business Texas PAC, and other anti-consumer groups accounted for over $295,000 of his contributions.
During his first term, a video of Huffines shouting at school children went viral. The students had voiced their concerns about public education funding cuts and private school vouchers diverting existing funding. Earlier this year, Huffines travelled to Moscow, allegedly to demand "Russia stop messing with Texas elections" and he voted against potentially life-saving cancer screenings for women.
Johnson is an attorney who has never held public office before. He also famously composed music for the hit anime series, Dragon Ball Z.
Johnson ran on a platform to increase the state share of education funding, invest in pre-K, expand healthcare to all Texans, respect local control, improve infrastructure, and to appoint a nonpartisan commission for redistricting. Nathan Johnson is joining a new class of Senators in the 86th Legislature, and hopefully will be a member committed to Reforming Austin.