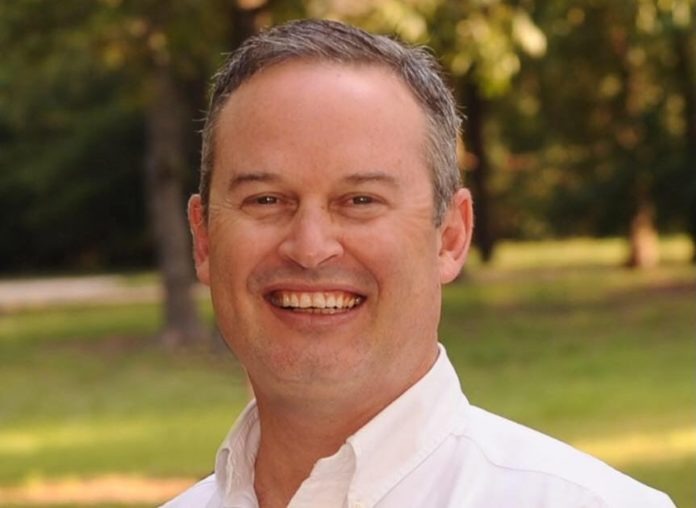 2018 was a year of change in Texas, with 28 new members joining the Texas House of Representatives. One new member is Reggie Smith who won the special election and general election to District 62 in north Texas on November 6th. He will serve out the remainder of the current term and begin a new term in January.
Smith, a Republican, was unopposed in the special election to serve the remaining term of incumbent Larry Phillips, who resigned in April to run for district judge. He defeated Democratic opponent Valerie Hefner in the general election by 29,852 votes, receiving 41,899 votes compared to Hefner, who received 12,047 votes. Smith, a first time candidate, is former chairman of the Grayson County Republican Party, and a current Northern Regional Director of the Texas Republican County Chairmen's Association. An attorney, Smith founded his general practice law firm 15 years ago.
In the Republican primary, Smith ran against two other candidates and eventually won a runoff with 71 percent of the vote against Brent Lawson, moving on to defeat Hefner in the general election.
Throughout the campaign Smith had $517,071 in receipts and direct spending of $360,035, while his opponent raised $7,198 and spent $4,970. Smith was endorsed by many organizations and political action committees (PACs) including CLEAT PAC, Texas Farm Bureau AGFUND PAC, TXBiz PAC, Texas Parent PAC, Texans for Lawsuit Reform and Texas Association of Realtors PAC, while Hefner was endorsed by groups like Freethought Equality Fund (FEF) PAC and Run for Something.
Mr. Smith ran on an agenda to reform the broken school finance system, to reduce the burden of over-testing in schools, to reduce the reliance on local school property taxes to fund education by restructuring the state's share of the funding, to support common-sense reforms to reduce burdensome regulation on small business, and to cut wasteful government programs. Smith is joining a new class of representative in the 86th Legislature, and hopefully will be a member who is committed to Reforming Austin.