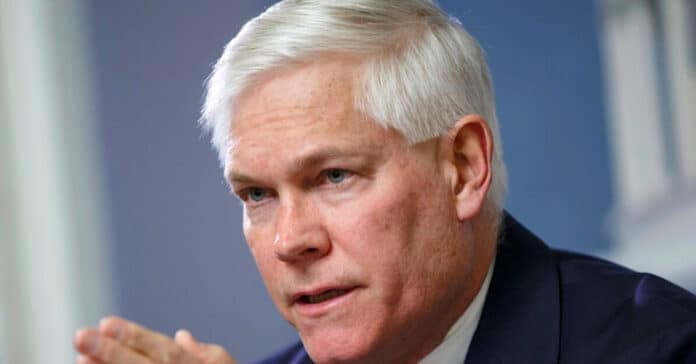 Currently representing the 17th District, Waco Republican congressman Pete Sessions, who once served the Dallas area before being defeated in 2018, sought to exert political pressure on state officials to have Dallas County elections officials and results investigated following the 2020 election cycle, per documents obtained by The Dallas Morning News.
The evidence he presented was the result of work done by a volunteer Dallas advocacy group, Open Records Project, who claimed that thousands of voters were removed from voting rolls prior to the November elections that year. The group also claims that more than 50 thousand voters' names disappeared, and then reappeared on the voter rolls, possibly affecting the results in Dallas County. But Dallas County Elections Administrator Michael Scarpello characterized the removal of names from its rolls as regular data maintenance.
The report stated that Sessions repeatedly contacted Texas Secretary of State John Scott in an attempt to get the state to examine and investigate data provided by that group. Sessions also contacted Dallas County Judge Clay Jenkins in official letters on several occasions, but neither Scott nor Jenkins responded. Jenkins and Scarpello indicated that they felt any discrepancies should be handled by Scott's office.
The Open Records Group is the work of Russell Fish, who is a partner in Venray Technology, a North Texas computer company. Well known as what the Dallas Observer calls a longtime "pot stirrer," Fish claims that the discrepancies his group of volunteers found was related to the early voting period in the 2020 election. However, Keith Ingram, head of the state's election division, testified that discrepancies did not affect the tabulation of votes in the election.
Scott's office did conduct "a full and comprehensive forensic audit" in Dallas, Harris, Tarrant and Collin counties in 2021, but the results did not change any outcomes. The review was ordered by Gov. Greg Abbot at the behest of former president Donald Trump.
And this is not the first time Sessions has challenged election results, including the 1994 and 2018 elections he lost, as well as the 2012 election where he claimed one election official told him of 7,000 potentially suspect ballots were received, despite the fact that the official said no such conversation took place.
Sessions, along with Sen. Ted Cruz, also voted against certifying state results that showed the 2020 presidential election was won by Joe Biden. In a now deleted tweet, ProPublica shows that Sessions said he met with "Stop the Steal" groups and encouraged them to keep fighting.
Sessions is included in a list of Texas Congress members who have been identified as having bought or sold assets tied to their congressional committee work, including stocks, bonds, and other financial assets, according to The New York Times report released this week.
Sessions also tweeted this week that adoption of a gun and ammunition tracking method is unconstitutional, and that Visa, Mastercard, and American Express will be held accountable if this method is adopted. Politico reports he is known as an antagonist of the legal marijuana industry, and uses his chairmanship of the House Rules Committee to hamper growth and protection of those sellers, despite the fact that numerous states now depend on the tax revenue that results from sales of the product. He also once introduced a House resolution seeking to recognize magic as an official American art form, according to the Houston Chronicle. He also once claimed that a North Texas man killed his wife due to her "unfair" legal demands when discussing the case with local television reporters.