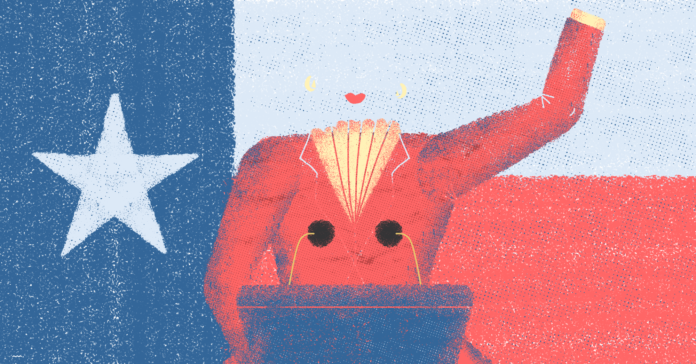 Almost the entire Harris County Democratic legislative delegation has asked Harris County District Attorney Kim Ogg and County Attorney Vince Ryan to investigate a ghost candidate who appeared on the March 3 ballot for the Texas Democratic primary.
State Rep. Harold Dutton, a Houston Democrat representing House District 142, and one of the longest-serving members of the Texas House, currently serving his 17th term, ran against Natasha Ruiz — but he didn't know who she was.
Ruiz, the only female name in that race, snagged 20 percent of the votes — only without a campaign and never to be seen, RA News previously reported.
The results led to a runoff between Dutton, who finished first with 45 percent, and Houston City Council Member Jerry Davis, who received 25 percent. Now instead of May, the runoff is set for mid-July.
The letter signed by every delegation member except Dutton reads: "We are concerned that more than 2,500 Harris County voters may have been duped into voting for a nonexistent candidate, a serious theft of those voters' most important right, and three legitimate candidates were harmed by the crimes committed." 
Ogg's office has responded and referred the matter to the public corruption division, the Texas Tribune reported.
"Please be assured that the protection of our democratic election process, along with enforcement of all related laws, is a top priority for my administration and that your complaint will be addressed by this office," the DA's response to the delegation read.
In March, when asked who Natasha Ruiz is, Dutton told ABC13, "We've never seen them, we've never talked to them. They never showed up. They don't have a sign. They don't seem to be a real person."
#Breaking: Texas Coalition of Black Dems & @NAACPHOU ask @kimoggforda to open a criminal investigation into a possible ghost candidate that forced @RepHaroldDutton into a #txlege runoff. #abc13 background: @here https://t.co/U9HvS6l6S8 pic.twitter.com/18ze4uUvaA

— Miya Shay (@ABC13Miya) April 8, 2020
After ABC13 called the phone number that was filed with the Texas Ethics Commission on Ruiz's paperwork, the woman who answered the phone did say her name was Natasha, but her last name wasn't Ruiz, she didn't even live in Texas, and she is a truck driver living in Colorado.There were other sketchy details. The signature of Ruiz on the Treasurer document is markedly different than the one on the candidate filing document.