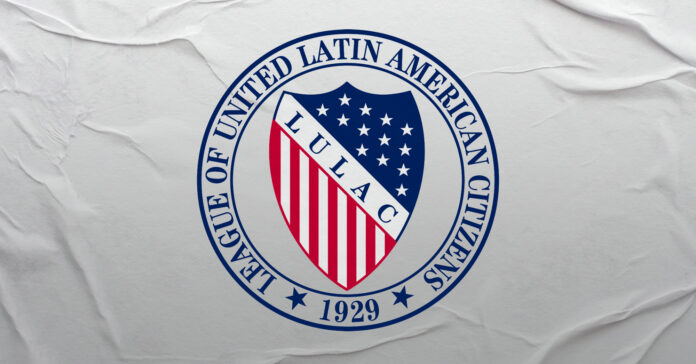 With just days to go before a midterm election in Texas that could hinge on the Latinx vote, the nation's oldest and most respected Hispanic rights organization has split into two competing factions, both of whom claim to be the legitimate one.
The League of United Latin American Citizens (LULAC) was founded in Corpus Christi, Texas nearly a century ago and has been the go-to organization for issues affecting Latinx people in America. When Republicans change election maps and voter practices in ways that are likely to disenfranchise Latinx people, it's LULAC who fights that in the courts and often wins.
Control of the group is extremely important to Latinx voting blocs and issues, but right now the factions based on Dallas and Washington D.C. are attempting to oust top officials in competing meetings.
Over the previous weekend, the Dallas meeting, which included members of the board of directors, voted to remove CEO Sindy Benavides and five other board members. The group released a statement, signed by Dallas attorney Domingo García, who was elected president of LULAC in 2018.
"There is only one LULAC, we are in charge of the national office, of all the funds, and we have the majority of the board of directors. But we have a group of fake people pretending to be LULAC, but they have no authority. LULAC continues to focus on the civil rights of Latinos," he said.
Meanwhile in Washington, another group voted to remove García from his post and replace him with Ralina Cardona, national vice president of the Southwest region, who was among the board members ousted in the Dallas meeting. This group also released a statement.
"García is no longer president of LULAC and does not represent LULAC in any capacity, nor is he a member of the Board of Directors," it said.
The issue will almost certainly have to be settled in a court battle, which is likely to be very costly. García himself has already been the subject of judgment related to his election and tenure as president, and he has been accused of neglecting his duties.
The fight comes at a time when the Latinx vote in Texas is itself greatly splintered. Former President Donald Trump unexpectedly made great gains with Latinx voters along the border despite his regular anti-immigrant remarks. The border counties have swung more conservative over the past four years, putting them at odds with the more liberal leaning urban Latinx Texans. The midterm elections are likely to be a referendum on the state of Latinx voters in Texas and what they mean for the political future.
LULAC's leadership being locked in a fight over who controls the reins of power cannot be good news for Latinx voters who rely on the organization for support, guidance, and legal action when it comes to protecting their right to vote. If the battle over control continues into the 2024 presidential election, it will be a very messy thing indeed.