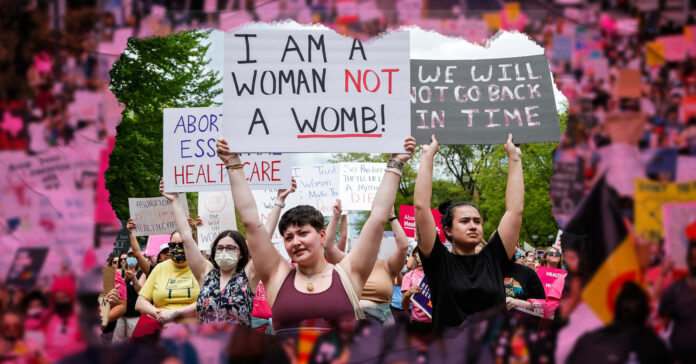 While some political pundits are expecting Republicans to retake the U.S. House of Representatives in a "red wave," GOP prospects in state and local races are not nearly as rosy. The issues driving voters to the polls to vote Democratic this mid-term appear to be abortion rights and gun law reform in the name of public safety.
This is even true in Texas, where Republicans in tight races statewide have expressed a willingness to support exceptions to the near-total abortion ban signed by Gov. Greg Abbott. Some candidates say that exceptions should be written into the law next legislative session for victims of rape and incest.
So did the tin man party suddenly get a heart? Or is it just something else said on the campaign trail in October that doesn't necessarily translate to action in January when the Legislature reconvenes in Austin?
GOP candidates like Rep. Steve Allison, R-San Antonio, stated a willingness to "tweak the current bills and make it more reasonable," he said. He predicted that a proposal to add rape and incest exceptions would get consideration.
State Rep. John Lujan, another San Antonio Republican, said recently that he is "almost positive" the Legislature will consider the proposed exceptions and that he would vote to support them.
Other candidates such as Adam Hinojosa, who is running for an open state Senate seat in South Texas, referred to such provisions regarding rape and incest as "commonsense exceptions that we may consider." Another candidate for an open state House seat in Collin County, Jamee Jolly, has suggested the need for a "conversation" next session.
And that begs the question — if any of that is true, then why did GOP legislators vote for the ban in the first place without those provisions being added?
And since Abbott has repeatedly refused to answer the question of whether or not he would sign amendments to the bill into law, it may simply be pandering due to sudden panic that they are on the verge of losing their races because of their party having passed the ban.
If Abbott is re-elected — and that is becoming a big IF — the legislation can pass whatever provisions they like, but he holds veto power, and GOP majorities generally align with any governor of the same party.
When asked directly on camera Abbott dodged the question of whether he would be in favor of exceptions that would allow a 12-year-old girl to have an abortion to prevent her from being forced to carry her rapist's baby to term.
But, a new poll by Beacon Research shows Abbott's lead is quickly evaporating, with Beto O'Rourke trailing just two points behind among likely voters. O'Rourke has barnstormed the state for months and issues such as abortion rights and gun reform to prevent more school shootings are huge factors in the growth of his support.
Abbott is ahead by only two points among 1,125 likely voters, and according to the San Antonio Express-News, voters who fall into the category of being "extremely motivated to vote" favored Abbott by only one point — 48 percent to 47 percent.
Both of these leads are within the margin of standard polling practices.
And Democratic skepticism is well justified, especially considering what has been said regarding the elections themselves. A large number of GOP candidates across the country are election deniers, not only regarding 2020 results — but their current races in next month's 2022 elections.
Despite Democrats sounding alarms about this and garnering large amounts of donations in recent months since the Supreme Court struck down Roe v. Wade, early voting turnout is suspiciously low across the country.
And according to the Texas Secretary of State's website Monday, only 2.84% of registered voters in Texas' 16 largest counties had shown up to cast a vote on the first day of early voting.
That figure is much lower than the 6.71% that did so on the first day of voting in 2020.