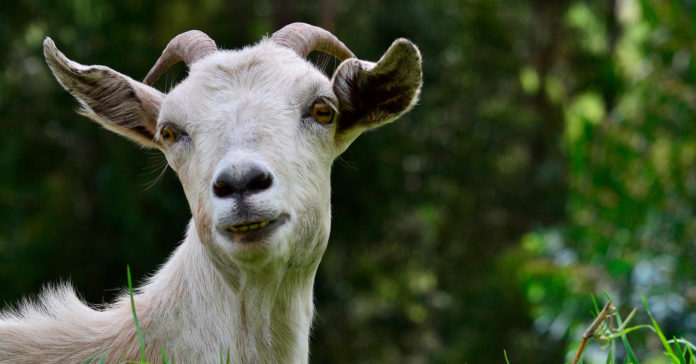 They do a good job, and they are cute.
More than 100 goats from Rent-a-Ruminant Texas, an eco-friendly, vegetation management company, chewed their way through 1.5 acres of the Houston Arboretum earlier this month.  The goats, which will be back again in November, are helping to clear overgrown vegetation and invasive species.
"They even gave some of the shorter trees a little trim," said Houston Arboretum Marketing and Development Manager Christine Mansfield.
"We got a photo of our executive director, Debbie Markey, with a goat named Debbie. Arboretum staff were able to help transfer the goats from the North Woodway Pond to the South Woodway Pond, and it was so fun seeing the goats hanging out on our Donor Boardwalk," Mansfield said.
When asked which goats were enjoying being at the Arboretum the most, Mansfield said all of them.
"At any given time, you could see some goats resting, others chewing their cud, some grazing on lower foliage, while still others would hop up on their hind legs to reach low-hanging tree branches."
Mansfield said one goat, Aries, was a helper to other goats and would reach for those low branches, bringing them down so other goats could grab a few leaves.
The goats are scheduled to come back during the first two weeks of November to graze in the savanna on the northeast corner of the arboretum. The Arboretum will remain open daily from 7 am to dusk, however, certain trails may be closed as the goats are moved around.
The goats are helping with maintenance at a time when volunteers aren't available as much due to the pandemic.The arboretum is hoping to expand volunteer opportunities before the end of the year.  "We have slowly added certain opportunities back, focusing on outdoor conservation efforts where safety measures are easy to maintain," Mansfield said.