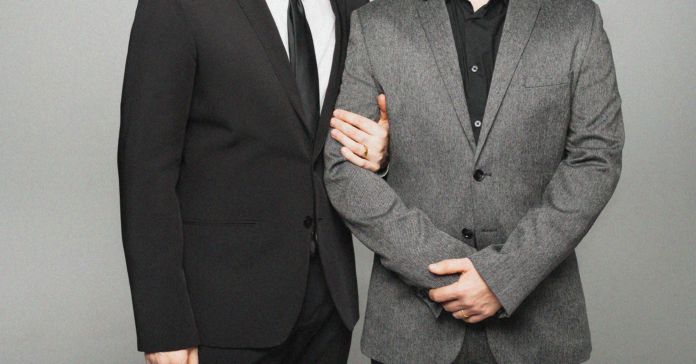 Pope Francis expressed support for civil unions for same-sex couples in a new documentary, pointing to the need to ensure legal protections for gay and lesbian individuals seeking to create a life with their partner.
"What we have to create is a civil union law," Francis explained in "Francesco," which debuted Wednesday at the Rome Film Festival. "That way they are legally covered." He went on later in the film to declare: "Homosexuals have a right to be a part of the family.  They're children of God and have a right to a family. Nobody should be thrown out, or be made miserable because of it."
Notably, this does not represent the first time Francis has indicated his support for such unions. He spoke in favor of civil unions for same-sex couples in a 2010 meeting of bishops, when he was serving as the cardinal archbishop of Buenos Aires. What makes this announcement so "momentous," American Jesuit priest Rev. James Martin told CNN, is the fact that "he's saying it as pope." What's more, "he's saying it on the record, and he's being very clear. It's not simply [that] he's tolerating it; he's supporting it."   
The result has been a global debate among the lay people and the clergy, with those who perceive the endorsement as diluting doctrine facing off against those happy to distinguish between a mere legal ceremony and the holy sacrament of marriage.
Among those in the former category is Bishop Thomas Tobin of Providence, R.I., who was quick to issue a statement of his own calling on the Pope for clarification. "The Pope's statement clearly contradicts what has been the long-standing teaching of the Church about same-sex unions," he stated on his diocese's website.   
Martin, meanwhile, swiftly and publicly embraced the comments, writing on Twitter: "We can see the Pope's comments as yet another positive step in the church's relationship with LGBT people and a sign of his continuing pastoral care for LGBT Catholics."
Dr. Thomas Jodziewicz is a history professor at the University of Dallas and the former president of the Texas Catholic History Society. He sees the recent statements as part of a pattern for the Pope, who is given both to "pastoral sensitivity" and "simple, and sometimes ambiguous, comments." In this case, he says, "a civil union would appear, perhaps, to be a gesture of generosity," and yet the Church's stance that "homosexual activity … is sinful" would "appear to suggest civil unions are not acceptable."
About one in four Texans identifies as Catholic, according to a 2014 study by the Pew Research Center. The same study revealed a majority — 52% — of those believed same-sex couples should be allowed to marry, compared with 37% percent of those who were opposed. Perhaps most revealing was the finding that 70% of Texas Catholics believed homosexuality should be accepted, suggesting a willingness to embrace gay and lesbian individuals if not always their right to marry.