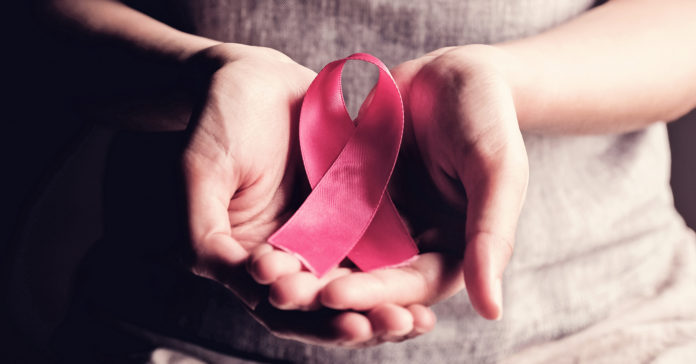 This month ask your mom and your girlfriends if they have made appointments for their annual mammograms. There's no better time than October, which is Breast Cancer Awareness Month.
The Texas Cancer Registry Epidemiology Group estimated that 17,921 Texas women would be diagnosed with breast cancer in 2019, and 3,213 would die from it. 
"Breast cancer is the second most common cause of cancer death in Texas women, so we want to stress the importance of getting screened on a regular basis to detect cancer in its early stages when treatment is most likely to be effective," said Dee Budgewater, the Texas Health and Human Services Commission's deputy executive commissioner for Health, Developmental and Independence Services, in a statement.
Unfortunately, screenings for breast cancer have slowed during the pandemic.
"This is a very important issue. COVID-19 has had a huge impact on cancer care," said Austin oncologist Dr. Debra A. Patt.
"Since the beginning of the pandemic, screenings for breast cancer are down substantially across the country. We have observed decreases in screenings from 2019 to 2020, in some months by more than 80%. We know that screening for breast cancer is how you diagnose early stage breast cancer," said Dr. Patt.
The natural consequence of not getting that mammogram is that breast cancer won't be detected early, which could lead to death.
"Don't become a statistic, and don't let COVID stop the cure," said Dr. Jessica Jones, assistant professor of oncology at McGovern Medical School at UTHealth and an attending physician at Memorial Hermann Cancer Center.
"We are afraid of the cancer pandemic that will result from this," Dr. Jones added. "One in eight women will be diagnosed with breast cancer – we are missing so many cases when all eight women miss their mammograms."
When to Get Screened
How often you have a breast exam or get a mammogram depends on your age, according to the University of Texas MD Anderson Cancer Center.
Ages 25 to 39: Get a clinical breast exam every one to three years.
At age 40 and older: Get a mammogram and clinical breast exam every year.
What Happens During a Breast Exam?
During a clinical breast exam, a doctor, nurse or other health professional will examine your breasts visually and manually for lumps, skin abnormalities and abnormalities in your nipples.
You will be asked questions about any changes you have noticed in your breasts.
The Centers for Disease Control and Prevention suggests that knowing how your breasts look and feel can help you notice symptoms or if something seems wrong, such as pain, lumps, or changes in size or appearance that may be of concern. 
Information about doing a breast self-exam is available from the National Breast Cancer Foundation.
Here's more on how to take preventive action for your breast health.
If you are feeling generous this October, you may want to consider helping women in need get mammograms, or help spread awareness on breast health.