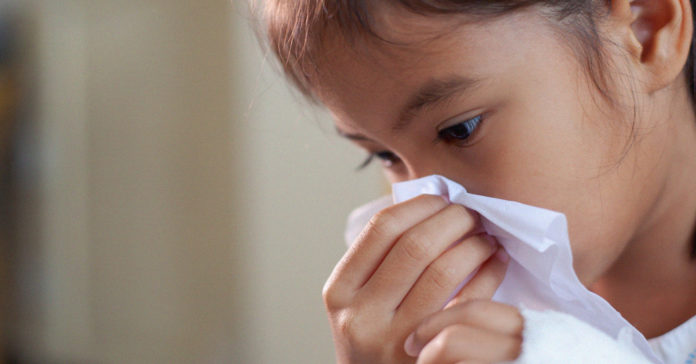 It might be hard to imagine during a global health crisis that there isn't a school nurse in every school. It's not required in Texas. Some districts have them; some districts don't.
An ABC 13 investigation of 40 Houston-area school districts found dozens going without a school nurse. 
Austin ISD has 76 nurses shared among nearly 130 campuses, the Austin American-Statesman reported. 
Dallas ISD has 230 schools and 235 campus nurses.
"Dallas ISD allocates one RN per campus, with the exception of Skyline High School that has an allocation of two nurses due to its enrollment," Robyn L. Harris, director of news and information at Dallas ISD, said Wednesday.
Harris added that in preparation for the return of students on campus, Dallas ISD nurses have attended virtual training sessions on pandemic preparedness and communicable disease management, planning for positive cases on their respective campus, and conducting daily symptom screenings for staff members.
Conroe Independent School District confirmed today the district has 69 school nurses for its 64 campuses.
"That is an increase of four positions over last year as we added two registered nurses and two licensed vocational nurses as a result of COVID-19," said Sarah Blakelock, the district's director of communications. "Additionally, we converted 18 half-time clinic aides to full-time clinic aides."
A report published by the Texas Center for Nursing Workforce Studies shows the demand for more nurses in schools will increase from 6,790 in 2018 to 7,895 in 2032.
"Ideally, nurses would like to see a state mandate and additional funding for districts to provide a school nurse for every campus," said Kanaka Sathasivan, a spokeswoman for the Texas Nurses Association on Wednesday.
Although school nurses are not mandated in Texas, Sathasivan noted that the Texas Legislature has taken steps to increase transparency about which schools have them.
"Last session, the state began requiring campuses to publish either on the website or in their student handbooks whether they have a school nurse on staff, which helps parents make informed decisions," she said.
Sathasivan said that without additional funding from lawmakers, access to on-campus nurses will continue to be limited.
Experts worry about the impact of not having school nurses during the pandemic.
"Given the health education, case managements, screening and contact tracing for students and staff that registered school nurses are completing this year, I cannot imagine how any school is functioning without the essential school nurse position," said Karen Schwind, president-elect of the Texas School Nurses Organization.
"In addition to helping prevent COVID-19, nurses are needed to perform the routine tasks for the "normal" school year: providing medical care and support for all students and especially for those with medical issues related to diabetes, seizures, asthma and life-threatening allergies," she said.
A lack of funding is a big problem.
Cindy Zolnierek, Texas Nurses Association CEO, said schools often don't see school nurses as a financial priority, even though children's physical and mental health and well-being directly affects school attendance and academic outcomes.
"Schools are required to have School Health Advisory Councils; those schools without a nurse on campus should ensure that nurses are involved in their SHACs," she said.
School nurses are not just checking temperatures these days. 
One Texas school nurse, Francis Luna, who is also a member of the Texas Nurses Association, said that access to school health services is a student and family equity issue, and in some cases, school nurses may be the only health care provider a student has access to on a regular basis.
"School nursing is much more than applying Band-Aids," said Kristin Benton, director of nursing with the state's Board of Nursing. "Some situations that a school nurse may encounter include students with seizures, traumatic sports injuries, drug overdoses, diabetes, chronic and complex medical and developmental conditions, child abuse, and a spectrum of neurological conditions," she said.
Sometimes school nurses are stretched too thin and this means navigating other options on campuses to fill the need. 
"School nurses cannot physically attend to all student needs that present simultaneously," Benton added, "this means school nurses may be assigned to train and supervise unlicensed personnel who have been assigned to perform certain nursing tasks by a school administrator or a school registered nurse (RN) may delegate certain nursing tasks to unlicensed personnel the RN deems safe to delegate in accordance with Board of Nursing (BON) rules."
The Texas Nurses Association confirmed that during the pandemic one district did reach out to see how they could hire more nurses. Also, the Texas Board of Nursing said Board staff have heard from school nurses for several years that more registered nurses are needed to address the complex needs of students.
The Texas Nurses Association confirmed today that the Texas School Nurses Organization has asked the Texas Education Agency to do a survey, and the Texas Center for Nursing Workforce Studies will be conducting a school nurse survey next year.
Given the new challenges that the pandemic presents for schools, it is logical to project that additional nurses would be needed to not only carry on the traditional school nurse responsibilities, but to also design and implement screening policies, safety measures and deploy immunizations once a COVID-19 immunization receives FDA approval, Benton explained.