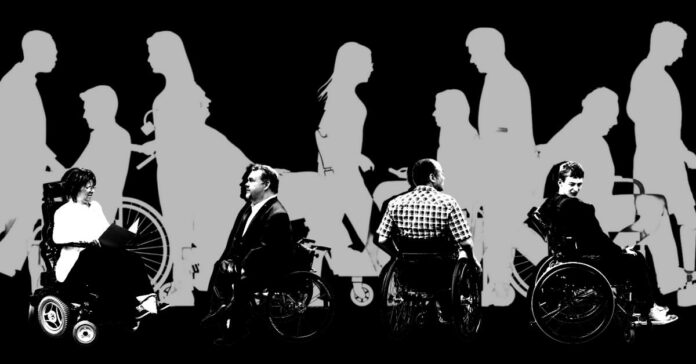 When the Medicaid waiver system was put in place in Texas four decades ago, it was supposed to help stop the abuse of disabled residents in group homes. Instead, it's left a trail of blood and abuse thanks to a lack of oversight, funding, and accountability.
The Austin American-Statesman recently completed a year-long investigation into the Medicaid waiver system, which allows disabled Texans to receive home care outside of state facilities. Six agencies provide the service, Home and Community Based Services, Community Living Assistance and Support Services, Deaf Blind with Multiple Disabilities, Medically Dependent Children Program, STAR+PLUS, and Texas Home Living. All are overseen by the Texas Health and Human Services Commission, and all of them have incredibly grisly accounts of negligence and abuse.
Some of the stories unearthed by the paper include a woman with cerebral palsy who strangled to death on the straps of her wheelchair, rampant sexual assault of nonverbal patients, and beatings. Since 2010, there have been 80,000 investigations by the state into neglect and abuse in the system, and more than 600 caregivers have been banned from working after being found to be abusive. Thousands of pending lawsuits clog the court system.
Virtually every member of state leadership the Statesman tried to interview on the subject stonewalled them or released written statements of little consequence. A rare exception was State Rep. Terry Meza (D-Irving), who said, "The Human Services Committee is very concerned and interested in identifying solutions and providing better funding."
Funding is a core part of the system's failure. Since 2010, the number of Texans using the Medicaid waivers has doubled, but the Republican-led state legislature has increased funds by only 17 percent.
That lack of cash flow is felt among the caregivers. According to The Houston Chronicle, attendants for disabled people in the state are paid $8.10 an hour, one of the worst rates in the country. The Chronicle has also been investigating the Medicaid waiver program for years, and they found that tens of thousands Texans wait as much as 20 years to get in.
Staffing is a major component of that. The state is expected to need care for 95,000 disabled residents by 2028, but finding the people to care for them is difficult when the average wage has increased only $1 an hour since 2013.
As the Texas juvenile prison system has found in the past, chronic low wages means that the people applying for the work are often dangerous. Either they have things on their record that keep them out of better paying jobs, or they are willing to work for less in a system that enables them to abuse their charges.
Fixing the Medicaid system, as with fixing the foster system, will require an enormous amount of money and will from the state legislature so that more people can be trained, paid well, and overseen by a system that catches abuse. Unfortunately, the highest priorities in the Republican-controlled government seem to be banning books and preventing people from voting easily. Meanwhile, the most vulnerable Texans suffer.