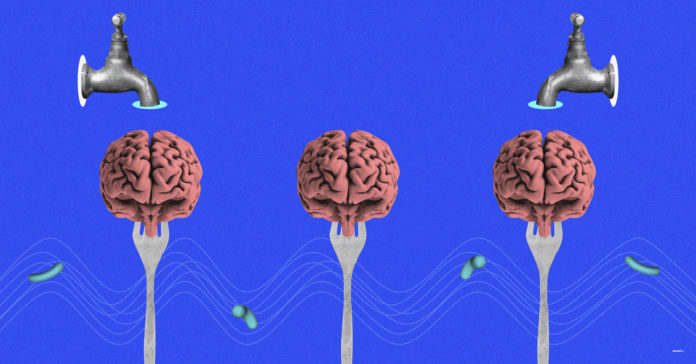 Residents in eight Texas towns were notified over the weekend that a brain-eating amoeba had been found in their water supplies. The do not use advisory to customers of the Brazosport Water Authority was issued late Friday, three weeks after 6-year-old Josiah McIntyre died and about a month after he was infected while playing at a Lake Jackson splash pad.
The advisory remains in effect for Lake Jackson, where McIntyre lived, but has since been lifted for Freeport, Angleton, Brazoria, Richwood, Oyster Creek, Clute, Rosenberg, Dow Chemical's Freeport Works and the Clemens and Wayne Scott state prison units.
"Lake Jackson residents are still urged to follow the do not use water advisory until the water system has been adequately flushed and samples indicate that the water is safe to use. It is not known at this time how long this will take," according to a statement from the Texas Commission on Environmental Quality.
The issuing of the do not use advisory caused a lot of confusion on social media, with most questions coming from people wanting to know if their town was impacted. There was also criticism about a lack of adequate monitoring for this type of microbe.
"@GovAbbott needs to enact change with how we test water," wrote one person on Twitter. "Testing more frequently and also test for Naegleria Fowleri. Let's call this change #JosiahsLaw for the 6yr old boy that died in order for the community to discover this."
"The question is who's responsible for not monitoring? Who failed in this potential catastrophe that could've caused a lot more harm," tweeted another person.
Yet a third commenter wrote, "It seems this agency isn't doing a good job. Need help ask nyc. They have the best procedures in the country as far as testing the water supply."
Naegleria fowleri is found in warm freshwater such as lakes, rivers and hot springs as well as in soil, according to the U.S. Centers for Disease Control and Prevention. It can cause a rare and devastating infection of the brain called primary amebic meningoencephalitis. People cannot get infected by swallowing water contaminated with the amoeba, but infections are typically traced to water entering the body through the nose. Once the amoeba enters the nose, it travels to the brain where it causes PAM, the usually fatal disease that killed Josiah. Infection typically occurs when people go swimming or diving in warm freshwater places, like lakes and rivers. In very rare instances, Naegleria infections may also occur when contaminated water from other sources, such as inadequately chlorinated swimming pool water or heated and contaminated tap water.
TCEQ reports that state and federal regulations have established treatment requirements for public water systems that prevent waterborne pathogens such as amoebae from contaminating drinking water. The amoeba can be managed using standard treatment and disinfection processes, which leads to the question about how Lake Jackson's water became contaminated.
Gov. Greg Abbott has issued a disaster declaration for the affected area, although it was not immediately clear what impact that would have.
TCEQ, meanwhile, is expected to issue updates on its Facebook and Twitter accounts.