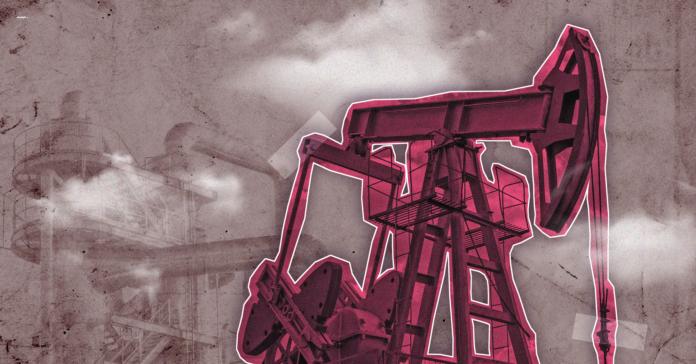 The decision on whether Texas oil and gas regulators would order production cuts was cut from the Texas Railroad Commission's meeting on Tuesday. The issue didn't even come up for a vote.
By not voting on it, the commission rejected a proposal to cut Texas oil production by 20% to help with a supply glut brought on by COVID-19 and the associated economic downturn.
Sensing it was dead on arrival, TRR Commissioner Ryan Sitton didn't have to ask for a vote on his plan to cut Texas oil production.
"Prorationing will not be happening," he tweeted on Monday. "I wish I could explain why so many Texans will lose their jobs while oil production drops in the U.S. worse than anywhere else, but politics beats data, so there are no answers. Just 'free market.'"
Commissioner Christi Craddick has not voiced an opinion on the matter but has asked questions.
Commission Chair Wayne Christian signaled his opposition, RA News previously reported. Christian said he thinks that as soon as COVID-19 is behind us, demand will increase and the market will stabilize. 
"This is not the first crisis our nation has faced, and it won't be the last," wrote Christian. "But a hundred percent of the time we have faced hardship, America has come back stronger and so has Texas. It is for this reason that I plan to stick to my free market principles and oppose proration in Texas."
Texas regulators will not curtail oil out. @RyanSitton, who has pushed the Texas Railroad Commission to consider the idea, says "This is dead." It's on the agenda, but he won't make a motion to vote at Tues meeting.@ChristianForTX = opposed@ChristiCraddick had legal concerns

— Jennifer Hiller (@Jennifer_Hiller) May 4, 2020
The original request for production limits came from Pioneer Natural Resources and Parsley Energy. The last time the railroad commission imposed production limits was during the oil bust of the 1970s.
Bill Gilmer, director of the Institute for Regional Forecasting within the C. T. Bauer College of Business at the University of Houston, said in an interview with Reform Austin two weeks ago that oil production cuts are probably necessary.