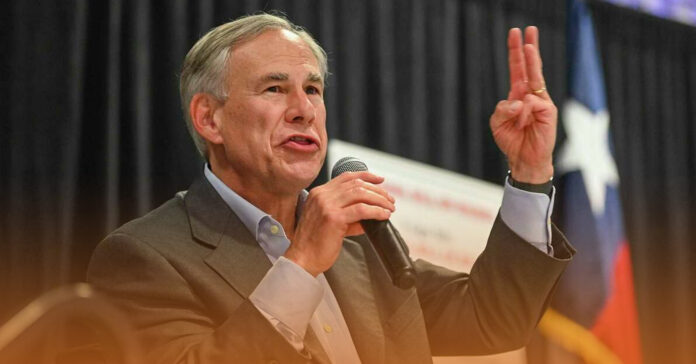 This weekend Gov. Greg Abbott will be the keynote speaker of the Texas Restaurant Associations (TRA) Lone Star Bash in Dallas and restaurant owners are not happy about it.

Abbott's stellar role is receiving backlash from the TRA's community due to the Republican values the Governor stands for.

Victoria Elizondo, owner of Cochinita in Houston, had planned to feed 450 people at the event and immediately backed out once she found out who the guest star was.

She told the Chron that as a woman, an immigrant, a Deferred Action for Childhood Arrivals (DACA) recipient, and someone who supports abortion rights, she decided she could not participate.

"Republicans just don't support immigrants and Dreamers," she said, upset that the TRA is aligning itself with Abbott. "It's a huge slap in the face for us because the restaurant industry is run by us," she said.

The TRA defines itself as a non-partisan organization, however, they have donated thousands of dollars to Republicans in Texas. According to Transparency USA, TRA's Political Action Committee has donated $52,500 to Gov. Abbott, $25,000 to Lieutenant Gov. Dan Patrick, $10,000 to Texas Attorney General Ken Paxton, and $17,500 to Texas House Speaker Dade Phelan over the course of 2018, 2020 and 2022 election cycles.

Speaking on behalf of the TRA, CEO Williams Knight said their speakers, including Abbott, were critical to the passage of TRA priority bills that allowed "restaurants to sell alcohol to-go, save millions of dollars in franchise and unemployment insurance taxes, and gain groundbreaking transparency protections in the third-party delivery market."

But TRA members are not satisfied. Andrea Arana, the owner of soon-to-open Las Perras Cafe, told the Chron that as a manager in Texas restaurants she has constantly seen owners discriminate against undocumentes, Black and LGBTQ employees.

"[The TRA is] actively giving money to politicians who would vote to see these groups obliterated from the face of the earth," she said.

During the pandemic, the TRA helped keep many businesses afloat through relief funds and other initiatives. For Alex Negranza, a veteran restaurant and bar professional, it was a surprise to see the announcement that Abbott was the Restaurant's show keynote speaker.

"Their keynote speaker does not represent the values of restaurants, he is anti-immigration, anti-reproductive rights, and anti-LGBT. Everything that Abbott represents is so against the beauty and culture that is restaurants," he said.