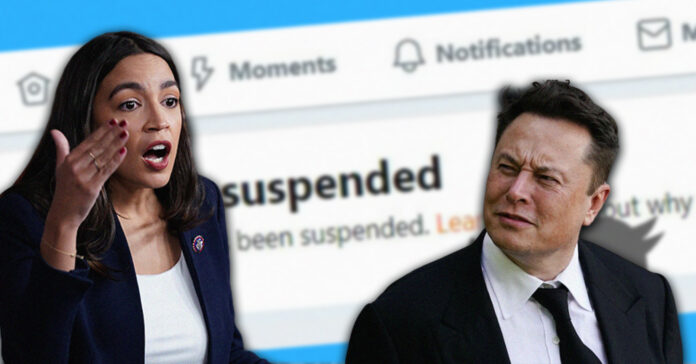 Rep. Alexandria Ocasio-Cortez dissed Elon Musk on Twitter, and he was not happy about that. She said she was "conveniently" having issues with her Twitter account right after their dispute.

Last week, Musk sealed a $44 billion deal with the world's most influential social media platform, marking a new era for Twitter. Since then, he has been receiving backlash for his controversial plans. Specifically, his idea to charge users for verification on the platform.

Ocasio-Cortez tweeted on Wednesday night: "Lmao at a billionaire earnestly trying to sell people on the idea that "free speech" is actually a $8/mo subscription plan."
To which Musk replied: "Your feedback is appreciated, now pay $8."

Other Public figures, like Stephen King, have criticized plans to charge verified Twitter users for blue ticks. The general concern is the risks of allowing fake accounts to pose as public figures and spread misinformation under a verified status.

Musk took over just one week ago, and the platform has already seen several drastic changes. So far, he fired several top executives and is set to lay off half of the platform's workforce, according to previous internal messages. Musk has also teased the idea of a subscription plan, and has directed Twitter Inc's teams to find up to $1 billion in annual infrastructure cost savings, which could put the Twitter website and app at risk of going down during critical events, such as moments of crisis or major political events.

Not only that, but, literally hours after Musk's ascension to ownership, Twitter saw an increase in hate speech. In just the 12 hours following, Twitter saw a much more "hostile" environment. The team found an increase from 84 hostile tweets per hour to 398 tweets an hour, about 47 times higher.

Researchers also said there was an increase in negative sentiment, with more than 67% of the tweets sent after Musk's takeover having a negative tone, as reported by CBS News.