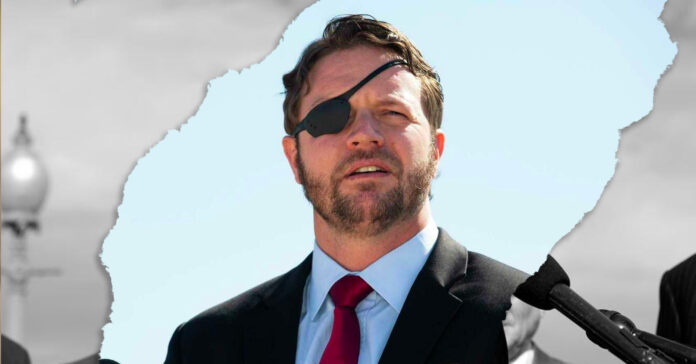 One of the most-watched races of the 2022 Texas Republican Primary was the internecine conflict in the 2nd Congressional District represented by Dan Crenshaw. Crenshaw's tendency to mercilessly criticize fellow Republicans has angered many, especially among those most loyal to former President Trump.
Crenshaw is a potent fundraiser, and his challengers were poorly resourced. But some political observers speculated that a passionate grass-roots base posed a legitimate threat to upset Crenshaw or force him into a runoff. Off-year primary elections tend to generate light voter turnout, so the most motivated voters can have a disproportionate sway over results. In these circumstances, a motivated base and low turnout can sometimes overcome a large campaign war chest and the power of incumbency.
But the former Navy SEAL and two-term incumbent took a formidable early lead over the three challengers from his right flank Tuesday garnering 75% of the vote with more than three quarters of the votes counted. While Crenshaw is occasionally willing to stray from the current climate of fealty to Trump and Trump acolytes, Crenshaw has proven himself to be a reliably conservative vote in Congress and a charismatic retail politician. 
Crenshaw rose to prominence in 2018 when he won election to a Houston-area Congressional seat to replace the retiring Ted Poe, then quickly landed an appearance on Saturday Night Live to accept an apology from cast member Pete Davidson for a widely-scorned joke about Crenshaw's eye patch, which he wears because of an injury caused by an IED blast during a mission in Afghanistan.
But Crenshaw's star has dimmed among some of the more extreme elements of the party. He raised hackles recently in the party when he called out fringe characters in his party as "performance artists" and "grifters." While many Republicans secretly complain about the Trump-wing of the party, few have the courage to express it publicly.
Crenshaw also published a Daily Wire column last year denouncing the Republican Party's insistence on owning the libs. He has ripped right-wing darling Marjorie Taylor Greene as an "idiot," and has refused to toe the Republican Party line on the Jan. 6 insurrection.
Crenshaw told Hearst Newspapers the morning after the attack, "All of the members who called for everyone to come and fight and make their last stand, all of those members were scattered like cowards while the Capitol Police had to do the fighting."
Crenshaw's district was redrawn last year, swapping out parts of left-leaning Houston for staunchly conservative swaths of Montgomery County. The redistricting transformed the district from one that gave Trump a one point edge into a deep-red district that would have delivered a 23-point margin to Trump. The Republican legislature designed the new district to be a safe Republican seat, but introduced new problems for an independent-minded legislator that now represents constituents that don't necessarily value independence.
As it turns out, those constituents are a vocal minority. The race could also signal an erosion in Trump's hold over the Republican base, as Crenshaw's dominance in the early vote clearly demonstrates a Republican doesn't have to keep lying about the 2020 election or condone lunacy when fringe elements like Marjorie Taylor Greene damage the party brand.