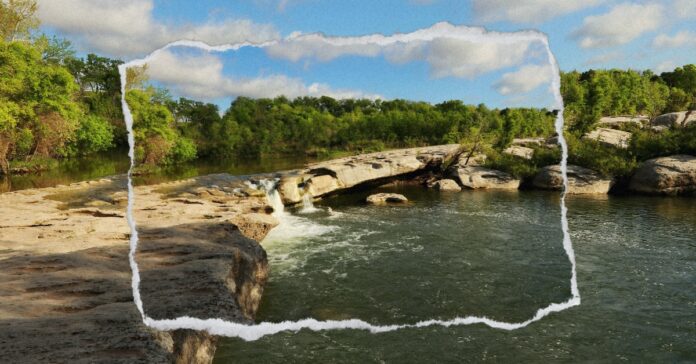 Imagine if the State of Texas had not preserved Pedernales Falls or McKinney Falls. What would those areas look like today if they were off limits to the public and privately held for a few to enjoy their natural beauty? What would it be like if we had not preserved special places like Enchanted Rock, and so many other areas across the state that are near and dear to us?
Fortunately, we don't have to imagine what it would be like without those special places. Because of vision and foresight those areas were protected for all of us to enjoy.
But every year, Texas loses nearly one quarter of a million acres of farms, ranches, and open space to development. So much of our state is being rapidly developed that we must protect Texas' last remaining natural areas before it's too late. As our population grows, so does our need for more outdoor spaces for exploration and recreation.
That's why I'm excited to support Proposition 14, the Centennial Parks Conservation Fund, which is on the November 7th Ballot.
Prop 14 creates a $1 Billion fund that will allow the Texas Parks & Wildlife Department to buy land from willing sellers when unique properties that would make for beautiful State Parks become available. The fund also allows for the development of these new State Parks.
Currently State Parks total just 0.37% of Texas' acreage. One study found that Texas ranks 35th in the nation for per acre parkland per capita. We know that a system of well-maintained and easily accessible State Parks is essential to healthy living and the active lifestyle that Texans need.
Another benefit of State Parks is the impact that conservation of land has on our environment. Nothing is more important than having clean water to drink. By protecting our land around rivers, lakes, and streams, we can prevent runoff and toxic chemicals from flowing into Texas' water supply.
This is not a hard sell for our community. Austinites and all Central Texans love the great outdoors and are in favor of more parkland. We've invested enormous local resources in open space and parkland, but this is our opportunity at the state level to really step up our investment in green space.
Proposition 14 does not raise taxes. In the 88th Legislature we set aside the funds out of the State's budget surplus – now the voters just have to approve it. It is a good, long-term investment for our state and provides future generations with the opportunity to enjoy the natural beauty that makes this state so special. We are a state that loves its open space, that loves its wildlife, that loves its trees, and big open skies. Now we can vote and put that love into action!
This is an issue that every Texan can come together on – this measure passed the Legislature with overwhelming bipartisan support. And polls show 77% of voters are in support of a constitutional amendment to set aside funding for more State Parks.
I was proud to vote YES in the Legislature and I hope everyone in our community will join me in voting YES on Prop 14. Early voting runs now through November 3rd, and Election Day is November 7th.