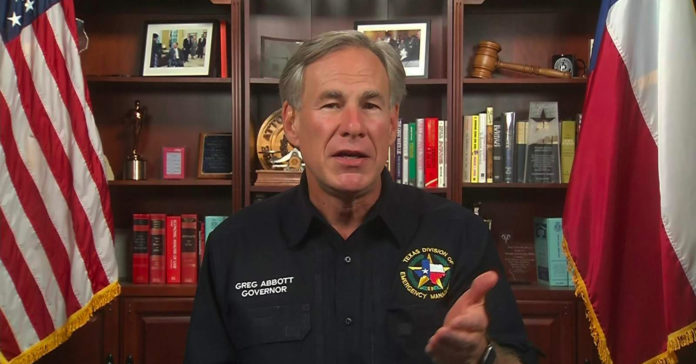 Texas had a bad week, to put it mildly. A catastrophic power outage combined with one of the worst winter storms the state has ever seen threw Texans into a full-blown crisis this past few days. Around 4 million people were left out of electrical power, pushing them to endure record-low temperatures without heat or even clean water. 
With so many unexpected events happening all at once, one would think public officials would be center stage trying to figure out ways to lend a hand. Unfortunately, that's far from being the case.
U.S. Senator Ted Cruz took a first-class flight along with his family to Cancun, "to escape their freezing home". Attorney General Ken Paxton took a trip to Utah, and State Rep. Gary Gates took a private plane to Florida. Gov. Abbot has been, if anything, conspicuous by his absence.
When the power outages started, Abbot took a media tour to inform people from Lubbock and Houston that he had already issued an emergency order and called for an immediate legislative investigation of the Electric Reliability Council of Texas, the state's power grid. He blamed ERCOT for not having a back-up energy supply. He later chose to place the blame on clean energy policies.
 "This shows how the Green New Deal would be a deadly deal for the United States of America," Abbot told Fox News' Sean Hannity. The Texas Tribune reported that gas and coal power sources made up more than double the losses than renewable energy during the blackout. 
But even while looking to shift the spotlight away from himself, Abbott keeps stumbling over himself. Texas GOP Chair called out the governor for receiving a wind energy award the week prior to lambasting wind energy for the blackouts.
On top of these contradictions, this governor should know better. Abbot has governed for over 6 years now, and has faced a number of catastrophic disasters during his tenure. Hurricane Harvey in 2017, six major mass shootings, and the current COVID-19 pandemic. The Republican politician has proven he can handle a crisis, skillfully reading the situation and delivering poignant messages to boost his national profile as an effective conservative leader, which only raises more questions about his recent absence.
During his first years, Abbot's work had 40 – 50 percent of approval ratings, early this month he was barely hitting 39 percent, and this was before the storm. It's hard to believe these numbers are going anywhere but down. It was only yesterday that people were gathering buckets of water from nearby pools to flush their toilets, and around 14 million Texans were instructed to boil their water in order to be able to drink it. Abbot's harshest critics blame the Governor for not taking the storm seriously enough and failing to prepare the state for winterization. 
"He hasn't done anything," said Conor Kenny, a Democrat who is a former planning commission chairman in Austin. "All he has done is call for an investigation into his own administration."