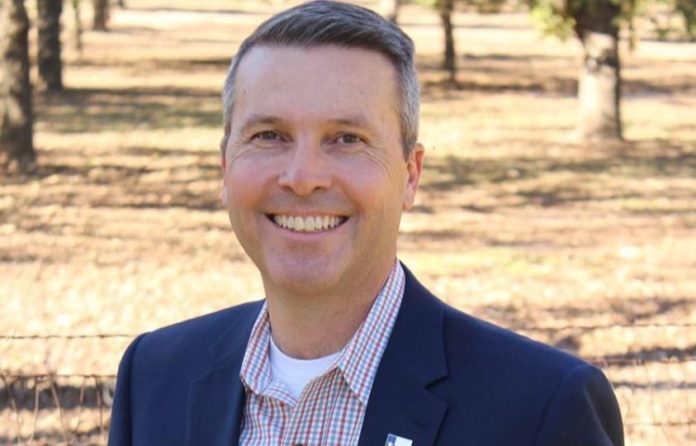 Texans deserve elected officials who mean what they say and say what they mean, not just during the campaign but especially once they're in office. It's always instructive when a politician attacks his opponent for certain behavior, then turns around does the very thing he previously attacked. Meet Texas House of Representatives candidate Brad Buckley.
Over the months leading up to the Republican primary run-off against Rep. Scott Cosper, according to the Killeen Daily Herald, Buckley slammed his opponent for taking funds from a "liberal" Republican, Texas Rep. John Zerwas. While Buckley's campaign sent out attack fliers to House District 54 voters, Buckley defended the attacks, telling the Killeen Daily Herald, "the voters deserve to know the political leanings and history of a Cosper surrogate" and those who support him.
Not long after Buckley won the primary his tuned suddenly changed. Recent filings from the Texas Ethics Commission show Buckley took funds from "Friends of John Zerwas." It's the same political action committee (PAC) Buckley publicly savaged Cosper for accepting its contribution. According to the Texas Ethics Commission reports released on July 16th, Buckley received $3,000 from John Zerwas in June. There's nothing like a campaign check to change your mind, Brad.
The special interest and super PAC money doesn't stop there for Buckley. He has taken roughly $42,000 from political action committees that support single issue campaigns, who no doubt will expect Buckley to return the favor if he makes it to Austin.


As Texans know all too well, money can have a large influence in decision making for elected officials, and that's exactly what special interest groups and PACs count on when they contribute to political campaigns. When these groups help further Dr. Brad Buckley's run for the Texas House, they will then expect him to vote their way in Austin on the issues they care about. And too often the public loses.
We won't get the property tax relief we need as long as the corporations are getting their tax cuts first. We won't get better schools if the privatization interests still give millions to legislators. We won't get the consumer protection we deserve when it comes to insurance, utilities and corporations if policymakers are seduced by big campaign cash.
As long as the business lobbyists have their deals and willing politicians like Brad Buckley, our taxes will keep going up, and we won't get what our families need – honest government and real transparency. We need to Reform Austin.