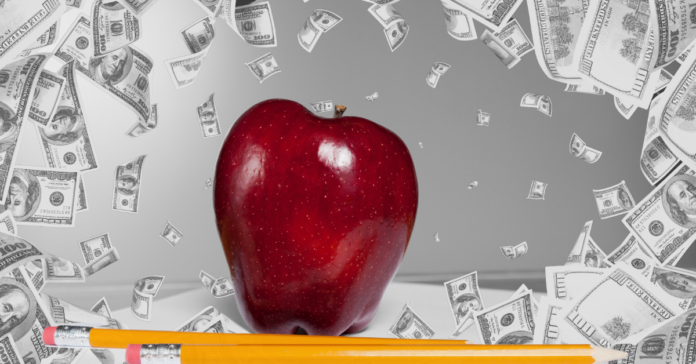 Highly placed sources at the Texas capitol have informed RA News that Senate leadership is considering a generous teacher pay raise in exchange for school vouchers. The early horse trading demonstrates the full-court press by voucher proponents this session for taxpayer-subsidized private school education.
Leadership is reportedly considering both a teacher's bill of rights, which will include the pay raises, and a parent's bill of rights, including "educational options for parents" as a vehicle to carry vouchers across the finish line.
The early push is emblematic of the power and money driving the campaign. Vouchers are a high priority for the far-right advocacy campaign known as 'Parents Matter' – created and funded by the Texas Public Policy Foundation (TPPF) – and are being advanced by the two billionaire Texans, Tim Dunn and Farris Wilks, who have a stated goal of creating a "Christian Nationalist" environment in the state's school systems.
Gov. Greg Abbott has voiced strong support for a voucher plan during the 2022 election. "We can fully fund public schools while also giving parents a choice about which school is right for their child," Abbott said. "Empowering parents means giving them the choice to send their children to any public school, charter school or private school with state funding following the student."
Lt. Gov Dan Patrick has also voiced strong support, although he recently backpedaled on his proposal to "bracket out" rural Texas school districts.
But vouchers are a tougher sell in the House, where that rural skepticism of vouchers is often manifested. With a $33 billion budget surplus, Texas can now afford generous pay raises. But those raises may not be sustainable for years into the future when budgets get leaner. Rural House members don't want to sell the future of their kids on the fuzzy math of a temporary teacher pay raise.