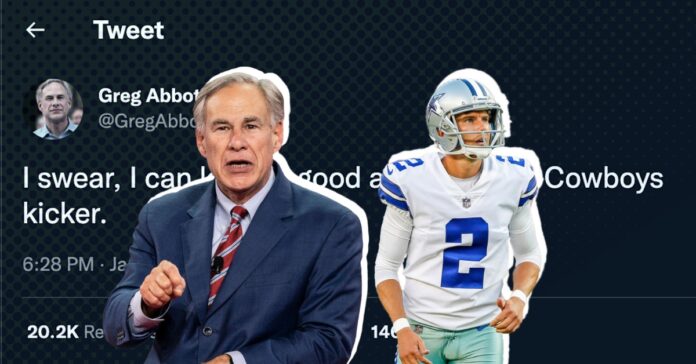 On Sunday, during a divisional playoff game, Texas Governor Greg Abbott made a joke on Twitter about the poor performance of the Dallas Cowboys kicker, Brett Maher. However, this prompted backlash from critics, who started to air Abbott's dirty laundry in the comments.

Maher had failed to make his fifth extra point of the postseason, when Abbott, who has been using a wheelchair since an accident in 1984, quipped on Twitter, "I swear, I can kick as good as the Dallas Cowboys kicker."
Critics responded by mocking Abbott for his political stances on issues such as abortion and immigration, as well as his handling of a winter storm in 2021. 
Here is a compilation of the best 5 tweet replies: