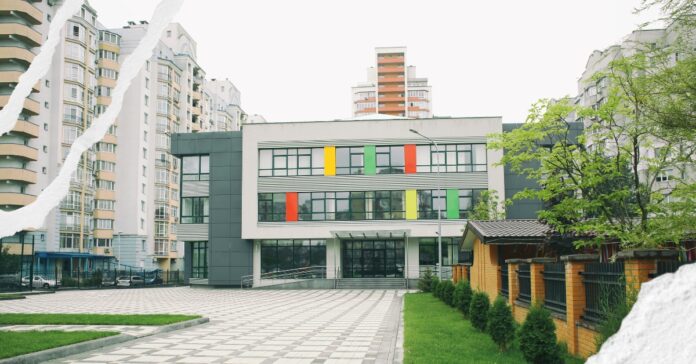 As Republicans bring their arch-conservative agenda to the Texas Legislature again this spring, among the pieces of legislation will be those that seek to create a voucher system in the state, despite the numerous times the idea has previously failed. While GOP support for the idea remains mixed, the proponents seem determined to force debate on the topic to the statehouse.
Abbott has long been a supporter of the doctrine of "school choice" but his zeal was tempered slightly in 2022, as he was backing some Republican candidates opposed to the idea. But once the election was over and the 88th Legislature has begun, he is once again banging the drum for the idea.
Abbott's support for the "empowering parents" movement extended beyond vouchers and was reflected in his ruling that prohibited large counties in the state — which are Democratically controlled — from extending the public mask mandate at the height of the deadly worldwide Covid-19 outbreak.
During the midterm campaign event in San Antonio, Gov. Greg Abbott voiced support for a school voucher plan, seeming to see nothing detrimental in allowing parents to use taxpayers' dollars to send their kids to nonpublic schools.
"We can fully fund public schools while also giving parents a choice about which school is right for their child," Abbott said. "Empowering parents means giving them the choice to send their children to any public school, charter school or private school with state funding following the student."
In a July campaign event in Fort Stockton, Abbott doubled down on his ultra-conservative agenda. "Parents should not be forced to send their child to a government-mandated school that teaches critical race theory, or is forcing their child to wear a face mask against their parents' desire, or is forcing them to attend a school that isn't safe."
But the raw figures paint the fallacy of the idea clearly — as the actual cost of private schools outstrips the amount provided by any proposed voucher payout to date. That essentially makes a voucher little more than a government subsidy for the wealthy — who can already afford to foot the bill for the cost of attending.
According to the private school website Private School Review, the private elementary school average tuition cost is $10,068 per year, and the private high school average is $11,637 per year in Texas.
But the range of tuition costs for the listed 425 private schools in the state is a gulf — with the lowest tuition cost being for Chinquapin Preparatory School, with a tuition of $1,170 — and on the high end is The Gateway Academy, with a cost of $43,530.
But as the value of any potential voucher or school choice bill remains to be approved — and in the past has been pitched at barely $6,000 per year — make the likelihood that a new bill would pass at an adequate average amount politically unlikely.
But the fear on the right over how the history of race, slavery, and racism is taught in public schools seems to be the catalyst for the renewed push for a school voucher program. Not that the controversy over transgender rights, bathroom usage, and other "hair on fire" right-wing backlash topics needed any more fuel. 
And the level of anger and disbelief at the loss of the White House by former president Donald Trump in the 2020 election seemed to cause far-right parents palpable angst to say the least. They suddenly began verbally attacking school board members at meetings, badgering school superintendents to ban books, and the volatile lexicon of "anti-wokeness" was ignited.
A far-right advocacy campaign known as 'Parents Matter' was created and funded by the Texas Public Policy Foundation (TPPF) to advocate for changes to education, such as school choice and voucher systems, as well as curriculum and school library list reviews.
That group is funded by two far-right billionaire Texans, Tim Dunn and Farris Wilks, who have a stated goal of creating a "Christian Nationalist" environment in the state's school systems, blatantly disregarding the U.S. Constitution.
This begs the question regarding one of the fundamental issues identified in the "cons" column of the ledger for universal vouchers. Is taking taxpayer dollars out of public school funding for students to instead attend parochial schools even legal given the separation of church and state as laid out in the Establishment Clause? That clause from the Bill of Rights prohibits laws that favor any religion over the public good, observers see challenges ahead regarding this issue.
But beyond jurisprudence, the real issue is that Republican voters in rural West Texas are just as against the voucher idea as Democrats in urban areas, as both see a negative impact from such a plan on the economic viability of public schools.
State Sen. Mayes Middleton, R-Wallisville, has filed Senate Bill 176, which would create an education savings account program. It would allow parents to use state funds to pay for their children's private school, online schooling, or private tutors.
Supporters of the idea believe they will finally carry the day, citing the public's displeasure with public schools in the last two years over Covid mask rules, an alleged liberal curriculum, and a general sense that the system does not listen to them.
"Parents have truly woken up," said Middleton. "You've seen in school boards — not just across the state, but across the country — where a lot [of parents] feel like their voice may not be heard, but at the end of the day, this is just giving them the tools."
As this week is National School Choice Week, legislators and advocates are pushing for voucher or school choice programs in statehouses around the country, as Texas, Florida, and Iowa are attempting to join Arizona.
Arizona, another red state embroiled in a battle with the Biden administration over just about every issue you can think of, last year passed a universal school voucher program, allowing private schools to receive state funds for students transferring from public schools, according to the Houston Chronicle.
The idea is not unique to Texas, as a quick look at the list of the 18 other states and the District of Columbia that have passed voucher programs in the 2018-2019 school year: Arkansas, Florida, Georgia, Indiana, Louisiana, Maine, Maryland, Mississippi, New Hampshire, North Carolina, Ohio, Oklahoma, Tennessee, Utah, Vermont, and Wisconsin. At least 188,424 students received vouchers that school year.
But the pushback from the left, right, and center, particularly in heavily urban and remote rural areas of the state, would seem to indicate that any such program would not be easy to pass in the legislature now. Rural areas need the revenue that schools provide to drive their local economies, especially since so many such public school districts are already in financial peril.
"The one thing that [voucher proponents] may be right about is this may be the one and only chance that they actually have to pass it," said Zeph Capo, president of the Texas American Federation of Teachers. "I do think that they're going to put an all-out effort into it. And people who actually care about real public education … are going to have to stand up and make their presence known."
Also opposed to the pro-voucher bills is the State Board of Education (SBE), which is recommending that lawmakers reject any attempts to divert funds from public schools. As recently as last November, the Republican-controlled State Board of Education voted 11-2 against school vouchers.
But it's hard to see how that would happen in Texas, as the state funding for schools is largely based on property taxes — where Republicans are also set to make lowering property taxes a priority this legislative session.
But if additional revenue streams are not carved out of the giant $32 billion surplus the state is sitting on this year, any type of voucher program would further drain the public school coffers. Especially in the wake of the Covid, some state school districts have staggering funding deficits.
Districts like Pflugerville ISD are facing a $12 million deficit, and are being forced to consider school closures, as the loss of funding from the pandemic and rising inflation have eaten away at the value of the state's last effort to revamp the state's public education finance system, according to the Texas Tribune.
The origin of the school voucher idea dates back to the 1950s when the economist Milton Friedman saw it as an alternative to what he believed was a government monopoly over education, and he proposed that a marketplace of public and private schools competing for top-scoring students would lead to a higher quality of education and more integrated schools.
Some political observers say it would seem unlikely that Texas will adopt a universal voucher program like Arizona. Bob Stein, Rice Professor of Political Science said in a recent interview with RA News that he believes that given the opposition on both sides of the aisle, "whatever might be modified to be "school choice lite" may be the only program that has a chance to pass in the legislature."
But other analysts think that because most Republicans and Abbott campaigned for some type of voucher option, support for the idea might tip the scales on the topic this time around.
"I think that it's a real danger that they would actually do something to pass vouchers and permanently harm neighborhood schools in Texas," said Matt Angle, founder, and director of the Lone Star Project, according to Spectrum News.
For every student removed from the system, the school loses revenue, which currently only occurs if parents send their children to private school on their dime. But if taxpayer money is taken out of the coffers of school districts, the effect could be damaging. This could be magnified in some districts, especially in areas without a robust economy and healthy tax base — impacting urban and rural areas.
And education experts often voice concern that vouchers negatively impact socioeconomically challenged districts in minority-majority areas of the state. Fred A. Jones, senior director of public policy and advocacy at the Southern Education Foundation, believes all voucher programs indirectly harm students who remain in the public system.