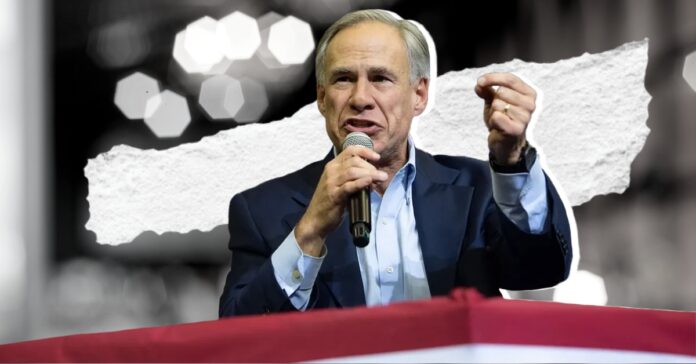 On Thursday, Gov. Greg Abbott will give his State of the State Address to Texas, where he is expected to tout "parental choice," a.k.a. private school vouchers.

Vouchers are an effort past GOP governors like George W. Bush and Rick Perry tried to pass for Texas, but failed to get it through the Legislature. Now Abbott has picked up the fight and has spent the last few weeks promoting them.

According to The Houston Chronicle, in speeches from Corpus Christi to Denton Abbott has said he is determined to follow other states like Iowa, Arizona and Utah that in the last seven months have all expanded school choice programs to allow parents to take funding from public schools and apply it to private schools.

"Parents should not be helpless," Abbott said in a speech in Corpus Christi earlier this month. "They should be able to choose the education option that is best for their child."
How will he get it past the front lines?

Abbott's most difficult legislative opposition is likely to come from Texas lawmakers in rural communities, who generally oppose any efforts to defund the school districts that serve as community hearts. Rural communities usually lack access to expensive private schools and are more reliant on state schools for their children's education.

Opponents and advocates worry such a system would drain public schools of money at a time when they are already struggling. Texas allocates funds to schools based on attendance, and a large outflux of students for private schools would further limit their budgets.

Despite what the opposition thinks, Abbott points to an Educational Savings Accounts – like those recently passed in Iowa – as the answer.

Texas already has educational savings accounts to help parents of special needs students get tutoring and other supplemental help. Supplemental Special Education Services (SSES) was created in 2021 during the COVID outbreak to help children who could not access special needs education resources at their schools because of outbreak concerns. Parents were able to access $1,500 for additional special needs education resources no longer available because of COVID.
While only public school students qualify for SSES, Abbott wants to expand the program for all Texans allowing parents to take their child's per-student allotment that goes to public schools and use it for tuition for a private school.

This year, of 53 bills on school choice that have been filed in the nation, more than half are based on ESAs, according to the American Federation for Children, a private school voucher advocacy group.