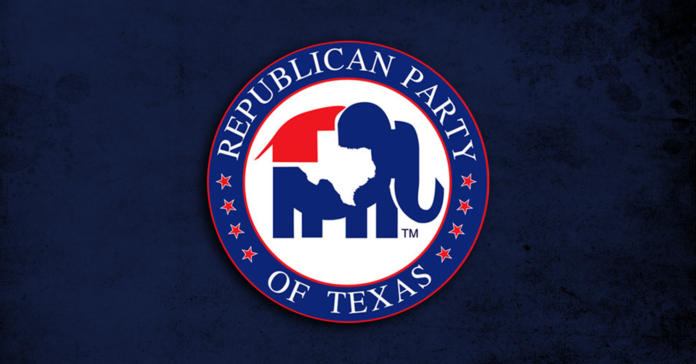 There are now no less than six Texas GOP leaders who have shared racist social media posts in the wake of the death of George Floyd, who died while a Minneapolis police officer was kneeling on his neck for almost nine minutes.
The posts led Texas GOP Chair James Dickey to call for the resignations of the GOP chairs in Bexar, Comal, Harris, Harrison and Nueces counties. So far, none of them have agreed to step down.
Bexar County GOP Chair Cynthia Brehm started it with her post claiming Floyd's death was a Democratic hoax to convince African Americans not to vote for President Donald Trump.
Nueces County GOP Chair Jim Kaelin posted the same conspiracy theory on his Facebook page.
But there are more. Late Thursday, three other Texas GOP leaders were called out for doing the same thing.
Harris County GOP chairman-elect Keith Nielsen posted a meme on Facebook that included a Martin Luther King quote and a photo of a banana, which is often used as a racist comparison of African Americans to monkeys.
Nielsen removed the post and added a new post in which he wrote: "It is unfortunate that the sentiment of the quote and my admiration for Dr. Martin Luther King Jr. has been overshadowed by people's misinterpretation of an image."
Nielsen told KPRC News that the banana was meant to convey that everything is going bananas.
Comal County GOP Chair Sue Gafford Piner posted an image of George Soros accompanied by text that read, "I pay white cops to murder black people. And then I pay black people to riot. Because race wars keep the sheep in line." Like the others, the post has since been removed.
Reform Austin was alerted to the racist posts by the Democratic Party of Texas.
"The events of this week have made it clear: there is a deep-rooted systemic problem within the Texas Republican Party," said party spokesperson Abhi Rahman. "Four county party chairs all uploading racist, conspiratorial posts to Facebook is not a coincidence — it's a pattern."
Friday morning fifth and sixth posts surfaced.
Harrison County GOP chair Lee Lester's post advanced the same conspiracy theory put forth by Brehm and Kaelin.
Republican Texas Agriculture Commissioner Sid Miller theorized in a post with anti-semitic overtones that "George Soros is funding these so-called 'spontaneous' protests. Soros is pure evil and is hell-bent on destroying our country!" 
Although not all have responded to each of the incidents, in addition to Dickey, other GOP leaders who have condemned one or more of the posts and called for resignations include Gov. Greg Abbott, Lt. Gov. Dan Patrick, U.S. Senators John Cornyn and Ted Cruz, U.S. Rep. Dan Crenshaw (R-Houston), Texas House Speaker Dennis Bonnen and Texas Land Commissioner George P. Bush.
In a statement, Crenshaw said Nielsen "has no place in our party. Not now. Not ever."
Bush tweeted the following: "I have said it before, and I will say it again now: the GOP must not tolerate racism. Of any kind. At any time. The appalling behavior by the four GOP County leaders must not stand. I urge them to do the honorable thing and step aside now."
The posts have many questioning whether this pattern speaks to a larger problem.
Urban Reform Director Charles Blain summed up the concerns with this tweet before the fifth incident came to light: "I'll say more on this later but the fact that in one day 4 Texas GOP chairs have come under condemnation for racist remarks — including MY county — should make it CLEAR AS DAY that we have a problem in this party and y'all need to talk to more black people."