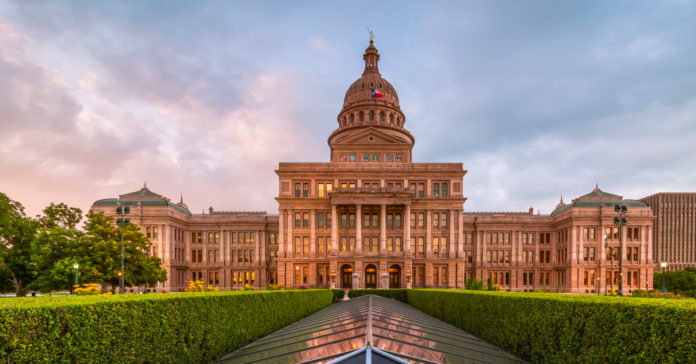 Every two-years in odd numbered years the Texas Legislature convenes beginning with the second Tuesday in January and ending 140 days later. The Latin term for the last day is "sine die" which means "without day" or without assigning a future day for meeting. This legislative session that day is May 31.
During each regular session the Legislature is required by law to set a budget to operate the state for the next biennium. While no other bills are required to pass, there are usually thousands filed. In 2019 over 7,324 bills were filed, 1,429 passed out of the Legislature, and 56 were vetoed by the governor. That means that nearly 6,000 bills died due to a failure to be advanced, clever procedural maneuvers, or simply lack of time.
As of this writing there are forty days left in the 2021 legislative session so bills that either haven't been heard or are languishing in committee are in danger of dying. This timeline gets shortened even more by a series of procedural deadlines that exist in legislative rules.
Several bills are stalled so if the following important bills are going to pass, the Legislature needs to get them moving.
Federal Stimulus Money
Texas has yet to draw down federal stimulus money from either the Coronavirus Response and Relief Supplemental Appropriations (CRSSA) Act or the American Rescue Plan (ARP) Act of 2021 to address needs across the state. The CRSSA includes $5.5 billion for public schools to address coronavirus response needs. The ARP includes $38.6 billion for the state with $12.4 billion earmarked for public education. This is money that can be used to meet broadband needs, address learning loss, and a number of other issues. Amendments are being offered by legislators to the House budget on April 22 to enact legislative appropriation and to provide for the distribution of federal funds. The state should move forward by receiving the funds from CRSSA and adopting legislation that provides for their distribution from both stimulus packages.
Medicaid Expansion
Bills exist in both the Texas House and Senate that would address this important issue and provide insurability for approximately 1.5 million Texans. SB 117 and HB 3871 would add Texas to the vast majority of states that have already expanded Medicaid to help their poorest residents. If the Texas Legislature doesn't want to make the decision themselves, HB 1730 would allow the issue to be put to a vote in November. None of these bills have yet received a committee hearing. With federal matching dollars now set at 95% and the recent rescission of the state's Medicaid waiver granted by the previous administration it seems that this would be a good time to kick-start these bills.
Power Grid Reform
The failure of the standalone Texas power grid in mid-February of this year paralyzed the state and left millions of residents without power. It also spurred the Texas Legislature to action on several bills to address the issue including restrictions on the oversight and qualifications of those managing both the Electric Reliability Council of Texas (ERCOT) and the Public Utility Commission (PUC). Two bills, HB 10 and SB 2 address the management of the grid while bills like HB 11 and SB 3 provide weatherization mandates for municipally owned utilities, electric co-ops, and power generation companies. While all of these bills have passed their respective chambers and are awaiting a committee hearing, they need to move quickly to get these bills through and on to a vote. This complicated issue will likely have to be addressed in subsequent sessions but existing legislation needs to move forward today.
Economic Development
Chapter 313 of the state's tax code currently allows for public school districts to enter value limitation agreements with certain industries to entice them to build in the district. The chapter expires December 31, 2022 and is up for reauthorization this year but a fight between industry and many of the school districts over a hold harmless provision in the law is jeopardizing that. This is an important economic development tool for Texas. Projects have generated $182 billion in investments and created about 6,300 jobs while generating $1.2 billion in supplemental payments to school districts. The fight is over provisions in HB 1556 and the committee substitute to the bill which completely restructures the agreements. This bill is stuck in committee while more straightforward reauthorization bills like HB 3230 and SB 144 haven't moved. If the state is to continue to take advantage of this economic development tool, those bills will have to start to move now.
The 87th legislative session has admittedly been strange. During the first month of session many legislative offices remained closed and several others required an appointment before you could enter. Once the vaccine started rolling out most of those offices either opened or no longer required an appointment. Today the Capitol looks more like it has in the past—business as usual—but there seems to be an increasing amount of time spent on legislation that has no chance of passing, is partisan in nature, or is bad for the state.
If lawmakers are going to make this session count the most, they have just 40 days to move legislation that will affect the largest number of Texans positively. Federal stimulus packages will bring billions of dollars into the state treasury, Medicaid expansion would provide medical care for over an extra million residents, power grid reform would help millions of Texans, and ensuring economic development will bring billions of dollars and thousands of jobs into the state. These are important issues that demand action by the state Legislature now.