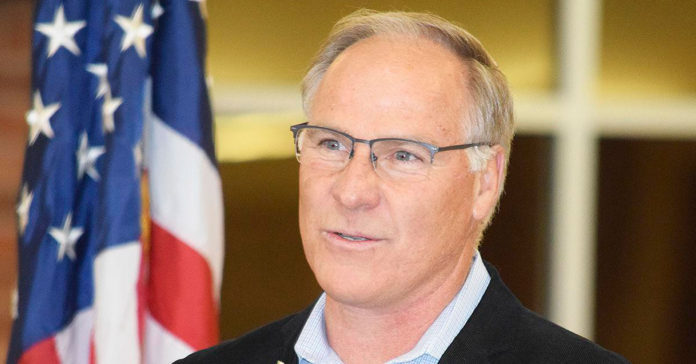 Texas State Representative Kyle Biedermann (R-Fredericksburg) had previously confirmed he was in D.C. during the capitol riots. What he didn't say was that he was right in front of the Capitol building when the violent mob broke into it, despite police officers trying to contain the attack.
Biedermann stated he had only attended Trump's "peaceful" march. "On Jan. 6, I, along with thousands of Americans, peacefully marched on our nation's Capitol to make our voices heard," he said. "It was unfortunate that some used this gathering to sow discord and promote violence."
According to  KSAT 12 News, a video uploaded to Parler, a social network platform "friendly" to far right politics which was temporarily taken down after the DC riot in January, shows the Texas state representative standing close to the steps of the U.S. Capitol while a number of aggressive protesters clashed with the Capitol Police officers. On the video, you can hear people in the crowd chanting "traitors" and then "U-S-A." 
The video's timestamp shows 1:00 p.m. EST, several minutes after the rioters had already knocked down an outer security fence on the Capitol surroundings.
The footage is part of the ProPublica project, which compiles hundreds of videos that were posted to Parler before and while the riots were happening.
It's worth noting that a couple of days after the attacks Biedermann attended a radio show where he tried to downplay the deadly riots. The riots resulted in five people dead, over 140 injured, and around 315 people criminally charged in connection to the insurrection.
His comments prompted a group of people to request a copy of all emails sent to and from his Texas House of Representatives email address between Dec. 10, 2020, and Jan. 11, 2021.
Biedermann's chief of staff, Karin Dyer, first claimed there was nothing to release, however, when this information was proven incorrect she said it is not the office's policy to disclose information that is confidential by law.
Biedermann made headlines earlier this year when he filed a bill that would create a voter referendum on whether Texas should remain a part of the United States.