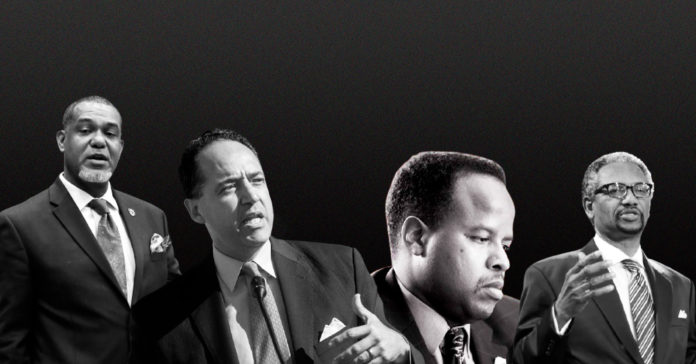 If there's anyone in Texas who should follow the law above all others, it's the politicians in Austin. While Texans struggle to pay their rising property taxes, lawmakers are raking in thousands—sometimes hundreds of thousands—of dollars from special interest groups. So when politicians can't follow simple laws, it should be a cause of alarm for taxpayers.
State Representative Ron Reynolds (D – Missouri City) has held office for the past 10 years and remains at the top of the Texas Ethics Commission for the amount fined for being a delinquent filer of his campaign finance reports, which are required by law. As of October 1, the commission's delinquent filer list indicates Reynolds owes $65,209. The runner-up owing $42,350.
Reynolds first started racking up the fines when he failed to submit multiple mandatory campaign and personal financial reports in 2016. The Texas Tribune reported that he began to submit some of them in 2018, but to date, there is no record of his fundraising activity between the dates February 2016 to July 2017. When the attorney general attempted to garnish his bank accounts to recoup the fines owed, Reynolds had filed for bankruptcy.
In addition to Reynolds, current State Rep. Jarvis Johnson is on the delinquent filer list for campaign and personal finance reports, despite holding for office for five years. In 2019, it was reported he had $500 in unpaid ethics fines incurred while he was a candidate for state representative. Now, he owes $1,500. This is not the first time Johnson was fined by the Ethics Commission. He previously was fined and has since paid $2,400 for campaign finance reporting violations and for using campaign funds to buy himself dress shirts while as a Houston City Councilman.
Additionally, chairman Harold Dutton (D-Houston) and state Sen. Jose Menendez (D-San Antonio) are both on the delinquent filer list for missing deadlines for personal financial statements. The former owes $500 while the latter owes $1000.
The Texas Ethics Commission isn't explicit on when Johnson, Dutton and Menendez filed late campaign and personal finance reports. Regardless, they should either work with the commission to see if the agency made an error or pay the fine.