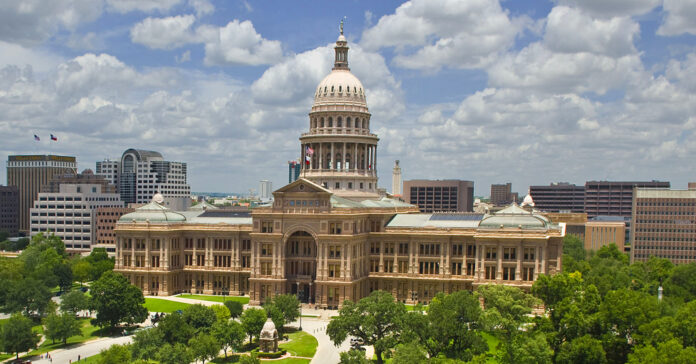 State Sen. John Whitmire opted out of collecting a $140,000 annual pension courtesy of a new amendment that was added into the state employee retirement system in the last regular legislative session.
The 11th-hour amendment made by Rep. Greg Bonnen currently allows 46 state employees in Texas, including the three state legislators, to draw their salaries and pensions simultaneously, as reported by The Houston Chronicle.
Bonnen's amendment effectively opens up a new loophole, similar to one that was shut down years ago by the Legislature, that let former Gov. Rick Perry double dip his salary and pension.
Whitmire, who wants to be the city's next mayor, is one of the three Texas legislators that is eligible for the boost but was firmly against it.

"I didn't vote for it. Won't vote for it. And will not accept it," Whitmire told the Houston Chronicle.

He then referred to Tom Craddick – one of the other two legislators who qualify for the lucrative perk – as the mastermind of the new amendment.

"They call it the Craddick amendment in the House," Whitmire said.

The double-dipping amendment was quietly attached to a major reform of the state retirement system, Senate Bill 321 which was sponsored by state Sen. Joan Huffman. The bill addressed a $15 billion unfunded liability in the Employee Retirement System (ERS), creating a hybrid retirement benefit that has elements of both a traditional pension and 401-K plan.
According to an ERS spokesperson, ERS members made eligible for the benefit were notified in writing last September.

Whitmire said the agency contacted him earlier this month about signing up for his new pension benefit.

​​The senator said he told ERS "not only 'no' but "hell no."

Tyler Sheldon, legislative director for the Texas State Employees Union, believes lawmakers made it clear they were more interested in padding their own retirements than protecting pensions for rank-and-file employees at a time when turnover rates have soared among state workers.