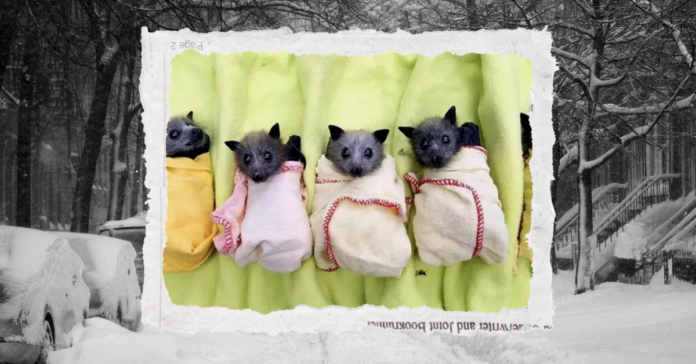 During the holidays, extreme cold temperatures caused 1,500 Mexican free-tailed bats to fall from their roosts on the city's bridge.

Fortunately for the bats, the Houston Humane Society TWRC Wildlife Center's executive director, Mary Warick rescued the hypothermic bats and provided them with fluids and a mealworm gruel.

"They're only three inches long at the most, they don't have much body fat and they get cold very quickly," Warwick, tells the Washington Post's Cathy Free. "When they shut down from hypothermia, they release from the bridge, and some of them will die."

After rescuing the bats, Warwick nursed them back to health in dog kennels in her attic.

"What she did for these bats is incredible," Beverly Brannan of the Houston Humane Society says to the Post.

"Mary is really the only bat expert in our area; she's a one-woman show," she tells the publication. "When she saw that those bats needed help, she didn't sleep for several days so she could save them."

According to Smithsonian Magazine, bats, which are Texas's most common species, are important to the area's ecosystem as they can eat up to two-thirds of their body weight in insects each night, helping to control crop pests and reducing the need for farmers to apply pesticides.

Warwick and the local Humane Society released 693 bats back to the Waugh Drive Bridge and a few hundred more to Pearland on December 28. In total, only 115 of the collected bats died.