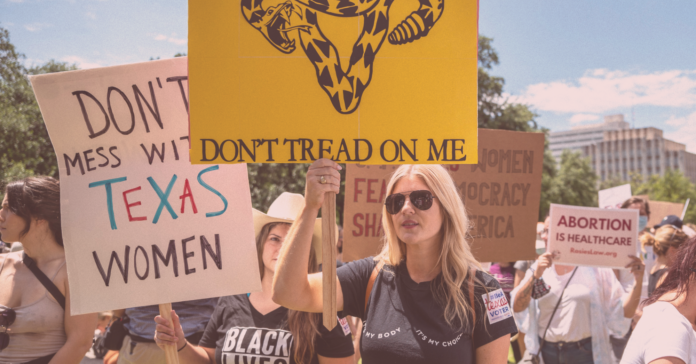 The anti-reproductive rights group Texas Right to Life is not satisfied with the 2021 Heartbeat Act, which created a vigilante-style enforcement mechanism empowering any individual in the U.S. to sue anyone who assists in an abortion in Texas.
According to Axios, the organization wants to make the law, which doesn't have exceptions for rape and incest, even more draconian by including an option to sue out-of-state organizations that assist abortions by mailing abortion-inducing drugs to Texans. Texas Right to Life has been calling the proposed legislation, "Hold Abortionists Accountable."
Texans overwhelmingly oppose laws that restrict abortion in cases of rape and incest, but reproductive rights opponents are undeterred.
"We're still in the stage of having conversations with legislators, but there is an interest in making sure the abortion industry is held accountable and assessing different legislative strategies for accomplishing that goal," Kimberlyn Schwartz, Texas Right to Life's media director, told Axios.
The Texas Heartbeat Act has inspired similar laws in Florida and Ohio, while California Gov. Gavin Newsom has trolled Gov. Abbott by placing full-page ads in several Texas newspapers drawing attention to a California gun law which emulates Texas' vigilante abortion law. The legislation enables private citizens to sue people who make or sell banned weapons and is billed as "California's answer to Texas' perverse bill."
"If Texas can ban abortion and endanger lives, California can ban deadly weapons of war and save lives. If Governor Abbott truly wants to protect the right to life, we urge him to follow California's lead," reads the ad.