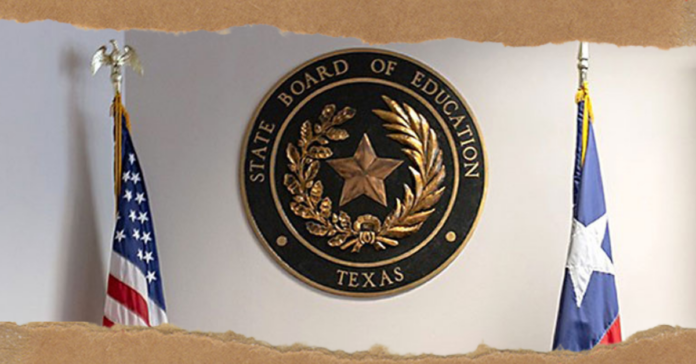 In many ways, the Covid-19 pandemic made schools political hotbeds of controversy nationwide. From mask mandates to campus closures, parents and politicians have weighed in from both sides of the political divide. Even race and gender content in curricula and libraries have become part of the highly charged discourse.
So with all 15 seats of the State Board of Education (SBOE) on the ballot in November, and early voting already underway, these races are drawing scrutiny from state political observers.
While these are often overlooked contests, they are drawing interest from those who want to see if the board continues its march to the right.
Of the 33 candidates running for the 15 seats, 14 are Republicans, 11 are Democrats, two are independents, and three are Libertarians. Nine of the current board members are running for re-election, six Republicans and three Democrats.
While conservative PAC money is being poured into the state from high-profile donors in local school board elections, they are also spending large sums of money on these state board campaigns, which will decide what books students are allowed to read and how teachers present topics such as race and gender in their classrooms.
Rebecca Deen, a political science professor at the University of Texas at Arlington, recently told the Texas Tribune that this effort "…mirrors what we're seeing in local school board elections."
Deen also said that controversial social issues and attitudes and their impact on the state board races and makeup are nothing new. "What has come back again is the intensity of the debate in this education space."
Similar to voter turnout in local school board elections, state board races also have low turnout, so to garner attention, candidates campaign on the controversial issues of the day, she added.
Board members have an essential influence on public education in the state. Their responsibilities include setting curriculum standards and reviewing and adopting instructional materials.
Therefore, what the members think will impact education in the state for years to come. The board updates the statewide standards for the state's 5.5 million students of all grades about once every decade, as the districts are redrawn every ten years based on the U.S. Census results.
A more conservative board could limit the inclusion of social issues from the curriculum and available reading materials in classrooms. Topics like the so-called critical race theory and books discussing LGBTQ issues could be further muted in Texas schools.
Even though critical race theory is a collegiate-level topic not taught in public schools, state GOP officials lurched into action when the topic gained national attention, passing a state law to prohibit the theory from being discussed in Texas schools.
Signed by Gov. Greg Abbott on Sept. 17, 2021, Senate Bill 3 went into effect last fall. It includes restrictions stating that "a teacher may not be compelled to discuss a widely debated and currently controversial issue of public policy or social affairs." The law also bans schools from giving any credit to students for volunteering for advocacy work.
It also states that educators are to teach that slavery and racism are "deviations" from the founding principles of the U.S., despite the well-known fact that several of the founding fathers owned slaves.
It expressly forbids Texas teachers from teaching most elements of the "The 1619 Project," an award-winning initiative of The New York Times that seeks to show students how to see the impacts on American history of slavery and its consequences, as well as the contributions of Black people.
SB 3 also requires at least one teacher and one campus administrator from each school district to attend civics training that will allegedly teach how race and racism should be taught in the state's 1,200 public school districts.
Last month, SBOE approved minor changes that included expanding on students' skills so they can discern credible information. The board claimed that doing so would give them the tools to "evaluate a variety of historical and contemporary sources for validity, credibility, bias, and accuracy."
While SB 3 restricts the dissemination of controversial information, the current board is in favor of encouraging a sort of group-think by the use of "voting as a method for group decision making," according to state outlines.
And GOP officials have supported the effort, alleging that teaching race theory strains relationships between people of color and white citizens. "I think critical race theory and the belief in critical race theory is creating racial disharmony in the United States," Rep. Steve Toth, R-The Woodlands said of the law.
But other state officials have addressed the elephant in the room — that conservatives are criticizing the social theory offhand without context. "People have talked about critical race theory without understanding what it is," board member Rebecca Bell-Metereau, D-San Marcos, said.