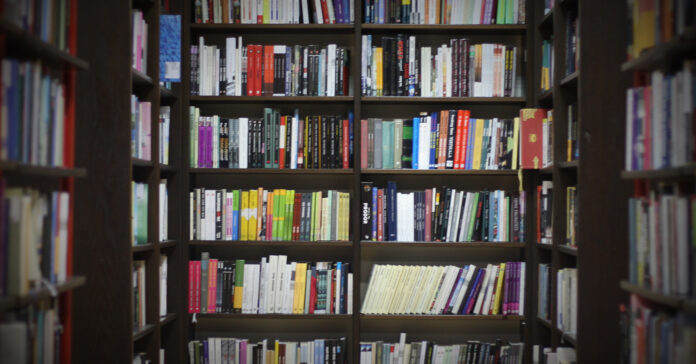 The ongoing war between Republican leaders and Texas school libraries continues to grow, and Texans – especially librarians and students – aren't enthusiastic about their safe haven being a battleground.
Texas parents and conservative politicians continue to ban books dealing with race, sexuality, and gender from schools. According to NBC News, hundreds of titles have been pulled from libraries across the state for review, over the objections of school librarians.
Gov. Greg Abbott has gone as far as calling for criminal charges against school staff members who provide children with access to "explicit" content labeled as "pornography." State Rep. Matt Krause, also entered the fight with a list of 850 titles dealing with racism or sexuality that might "make students feel discomfort" and demanded Texas school districts to investigate if they had those books in their libraries.
Protesting parents insist their opposition is about sexually explicit books, regardless of race or sexual orientation. However, In many instances, they have flagged books about racism and LGBTQ+ issues that don't include sexually explicit language or drawings.

Although the books contain explicit material, they cannot be defined as pornography because the scenes are presented in the context of broader narratives and not for sexual stimulation, according to free speech advocates and authors.

Several queer students told NBC News that these arguments made by parents, targeting LGBTQ+ sexual relationships, are making them feel unwelcome in their communities.
"Reading books or consuming any kind of media that has LGBTQ representation, it doesn't turn people gay or make people turn out a certain way," said Amber Kaul, a 17-year-old bisexual student in Katy. "I think reading those books helps kids realize that the feelings that they've already had are valid and OK, and I think that's what a lot of these parents are opposed to."
The war on school programs and classroom lessons focused on LGBTQ issues and the legacy of racism in America first sparked in Texas, but now similar debates are arising all over the country.
In Virginia, Republican Gleen Youngkin made parents' opposition to explicit books a central theme in the final stretch of his campaign. And Last fall, some national groups — including No Left Turn in Education and Moms for Liberty — began circulating lists of school library books that they said were "indoctrinating kids to a dangerous ideology," as reported by NBC news.