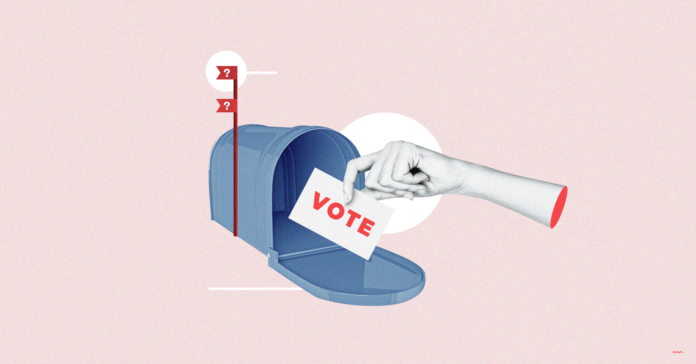 If you want to request a mail-in ballot for the July 14 primary runoff election, you have a little more than a month to do it.
If you want to vote by mail for the primary runoff election, applicants have until July 2 for their forms to be received.
According to the Texas Secretary of State website, eligible voters must be :
65 or older
disabled
be out of the county on election day and during the period for early voting
or be confined in jail,but otherwise eligible.
Being disabled or having a disability is defined to include "if the voter has a sickness or physical condition that prevents the voter from appearing at the polling place on election day without a likelihood of needing personal assistance or of injuring the voter's health," according to the Election Code.
The exemption for a disability is at the heart of the ongoing legal fight over expanding vote-by-mail in Texas during the pandemic. The Texas Democratic Party has argued that not being immune to coronavirus should qualify as a disability that qualifies everyone in Texas to vote by mail. Texas Attorney General Ken Paxton disagrees. Last week, the Texas Supreme Court agreed with Paxton. Another case is still pending in federal court.
To receive an application to vote by mail, here is a form to print and mail to your county's early voting clerk. You can also request an application online from the secretary of state's office,p or contact your county election official here.
If you are in the military, here is information on the process.
For those who are not registered to vote, the deadline to register and be eligible to vote in the primary runoff is June 15.
You can read more of RA News' previous coverage of the vote-by-mail dispute here and here.
For those planning to head to the polls in person, Texas Secretary of State Ruth Hughs provided guidance for safe in-person voting, RA News reported.